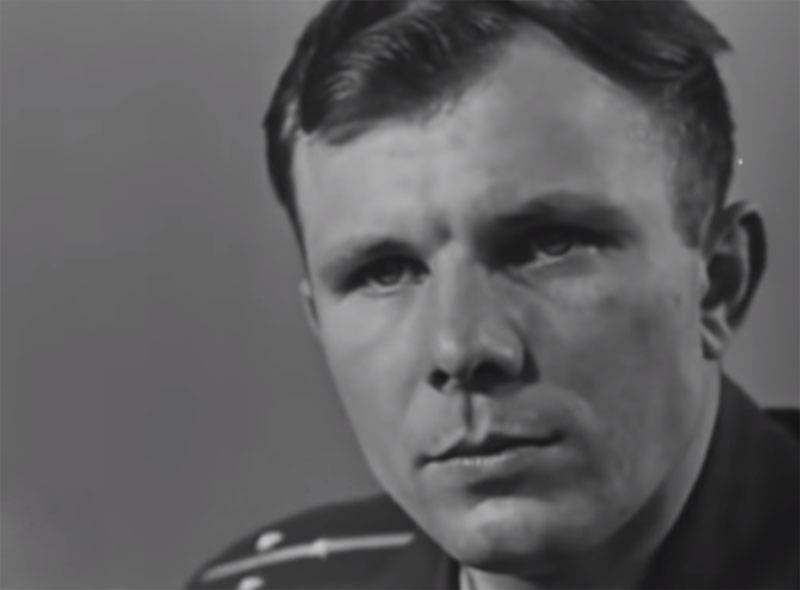 April 12, 1961. This day can be considered one of the brightest pages of Russian
stories
. Man first flew into space. And this man became a citizen of the Union of Soviet Socialist Republics - Yuri Gagarin.
That event marked the transition of all mankind to a new era - the era of space exploration. Cosmic romance was present literally everywhere: in newspapers, in movies, in poetry and the visual arts. And the desire to choose the profession of an astronaut has become the defining symbol of an entire generation.
Yuri Gagarin himself after his flight became not just a hero, but the number one person in the whole world. Before him opened any borders and any doors. He became a symbol of fearlessness, readiness for self-sacrifice and at the same time a symbol of success and human dignity against the background of incredible good nature, disarming even those who were considered the main adversary.
Yuri Alekseevich, you were a Soviet officer and materialist. But if suddenly at the same time you have the opportunity to observe everything that is happening in the space industry today (and on the planet as a whole), then a huge request to you - tell the responsible people where and when we all, and the space program in particular, turned off that direction? ..
After all, the 1960s after your flight, Yuri Alekseevich, mankind was sure that with such a rapid development of technology, in 50-60 years, space would be perceived as something close and mundane, if not studied along and across, then very thoroughly - with the presence of space ships capable of truly distant flights. Then, probably, no one could have thought in their heads that half a century would pass and the world would suddenly begin to discuss how on board the spacecraft in orbit there was a hole with traces of drilling. Then no one could even think how a state that made several astronaut landings on the moon could suddenly find itself in a situation in which it would not have its own engines, even for ordinary manned flights. And then hardly anyone imagined that in 50-60 years the world would become such that a forced long-term isolation of astronauts in orbit reveals a universal "analogue" on Earth ...
I sincerely want to hope that humanity, turning back, recalling, among other things, the outstanding April event of 1961, bringing together millions, will really think about its future.