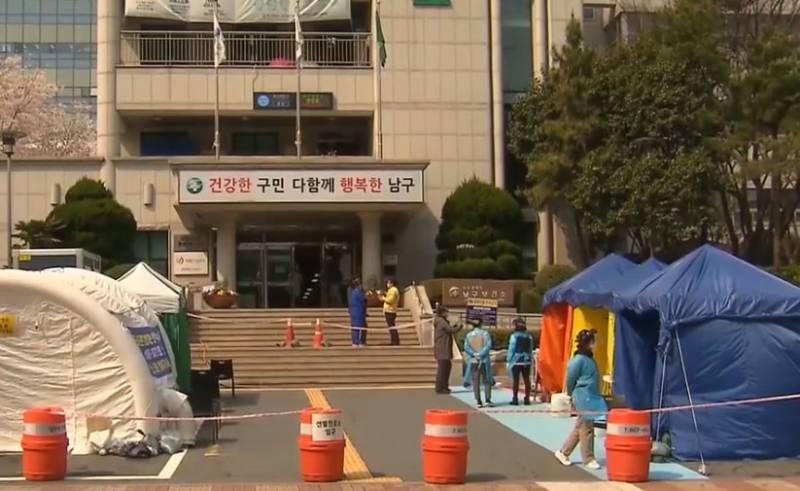 Coronavirus and its spread continue to perplex researchers around the world, suggesting more and more puzzles. Aspects of the number of infections by region of the world, the dynamics of the spread of a pandemic, specialists in the field of mathematical statistics are trying to formulate into at least some acceptable formulas. Virusologists are investigating infection as such. But so far, neither one nor the other has been able to get an unambiguous answer to questions about either the nature of the infection or the trends of its "choice" of certain regions of the world.
An additional "charade" tosses COVID-19 also according to statistics of the recovered. Once again, data appeared that the new type of coronavirus is not particularly picky in terms of whether a person has been ill or not. Thus, in the Republic of Korea, 91 cases of infections were detected in those patients who were already released from quarantine as "cured". They were called "probably re-ill."
If we are talking about the so-called "untreated", then this is one thing, but if COVID-19 is really capable of infecting those who have just recovered from the disease ...
At the same time, in any case, questions arise about the reliability of cure estimates, that is, to how modern medicine (even in a developed country such as South Korea) is able to unambiguously determine whether the patient is cured or the virus "lurks" for a while, being ready prove yourself at any moment?
Coronavirus demonstrates no less a mystery by the "choice" of the sites of the most active spread of infection. Take our country. In Moscow, at the moment 7822 diagnoses are confirmed, and in St. Petersburg - 408. The difference is almost twentyfold. And this despite the fact that the population of St. Petersburg is definitely not 20 times less than the population of Moscow. And to say that Muscovites at times worse observe the regime of self-isolation than residents of the Northern capital, is also not necessary.
There are many questions regarding the dependence of morbidity and mortality on the quarantine regime. So, in Sweden, where the rules of universal self-isolation were not introduced, the increase in the number of deaths is 10% per day, and, for example, in Ukraine, where the regime of self-isolation by the authorities is introduced, an increase of 22%. Or - why in the neighboring regions of Italy, regions with similar climatic, housing, ethnological, medical, infrastructural parameters, the incidence rate can differ literally hundreds of times? ..
All this indicates that it is extremely early to talk about identifying all the basic laws of this pandemic. Especially against the backdrop of another statement that scientists have "decrypted the COVID-19 gene." Which statement is this, and how many more times it is necessary to "decipher the genome" in order to defeat the coronavirus, to put it mildly, it is not entirely clear.