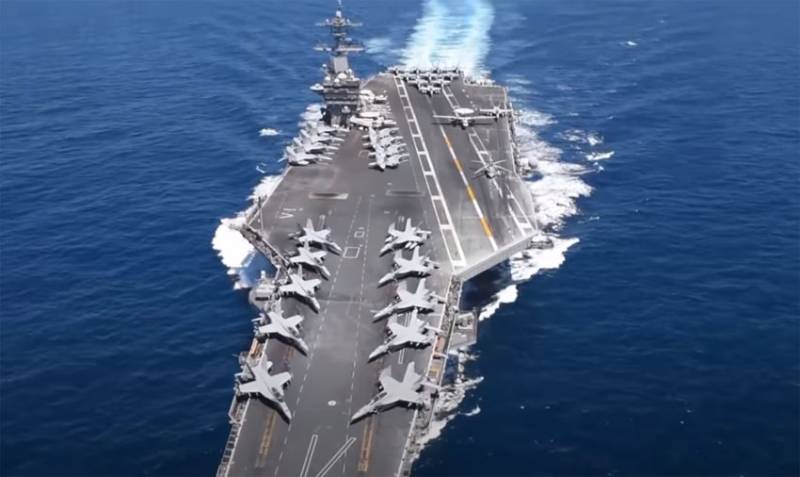 The Chinese media published material that examines the situation in the US naval forces. The author in the military-thematic section of the Sohu portal writes that now the situation in the US Navy is "that they have no time for operations in distant waters."
This publication came out against the background of the words of General Mark Millie, head of the Joint Chiefs of Staff, that "no one should have any doubts about the combat readiness of the American army." General Millie warned "US opponents against trying to verify this alert during the crisis." Approximately in the same vein, the head of the Pentagon, Mark Esper, spoke out. According to him, "the US Army is ready to conduct any operation to protect the American people."
But the Chinese author focuses on the absence of American aircraft carriers near the island of Taiwan, about which "the defense of which is against the threat from Beijing" was constantly reprimanded in the USA.
The author at Sohu makes it clear that Taiwan should not have confronted "mainland China" in the first place, alluding to the fact that the United States, when they have problems, simply go further away, effectively abandoning its allies.
From an article in the Chinese edition:
Well, how many Americans today are ready to die to protect the island (Taiwan, approx. "VO") from the "mainland"? Are the United States going to sacrifice themselves for Taipei?
The material adds that today, in fact, no U.S. Navy aircraft carrier can threaten China:
They simply are not in the strait.
It is a strait between mainland China and the island of Taiwan.
Against this background, statements appeared on Western resources about allegedly entering the strait of the Chinese aircraft carrier Liaoning. The PRC called these publications untrue.