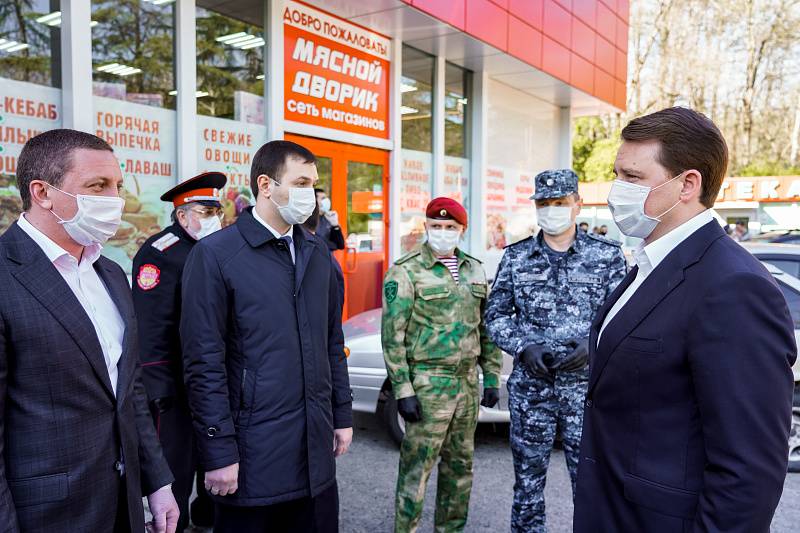 Generally, the whole
история
with this, COVID-19, upon closer inspection, causes more and more surprise and a desire to reflect.
That somehow everything happened in time to horror. The virus ... And things have done ...
I would say that COVID-19 is like a tornado, tsunami and typhoon in one package. Yes, three in one, but in terms of destructive power surpasses all components.
The whirlwind blew away completely all the bloated figures in the economies of countries. As you want, calibrated, adjusted everything that I could reach. Suddenly, it became clear that the availability of agriculture, which could provide the country with food in isolation and the presence of industry, which could provide the country with products, were an order of magnitude higher and more important than the most efficient banking system.
Revaluation of values ​​has begun. And here, I would say that COVID-19 played on the side of the truth. The doctor, teacher, janitor, cleaning lady, salesman, plumber and auto repairman suddenly turned out to be more significant and more important than lawyers, accountants, managers, bankers, pop figures and football players.
Footballers especially, because it suddenly became clear that every costly shaker was less significant than the ventilator. And almost all of this sports party (as well as pop) could easily be exchanged for masks and ventilators. There would only be an opportunity, as they say.
Sanctions have also changed. Not that they were canceled, but rather, they were introduced by everyone for everyone. Entire industries stopped, borders closed, and trade flows froze around the world.
With borders the same. You can now go to another country only with the most elite of the elites listed on special lists, accompanied by personal doctors of the highest category and, of course, not having problems with the COVID-19 tests.
Even conflicts, notice, have subsided. No, we don't take Africa, there they treat the next epidemic as ... as usual. You can't scare Africans with infection, which cannot be said about Europeans and Americans.
By the way, yes, the virus has become a litmus test, an indicator of where, who and how much is ready for extreme effective, but tough measures. It turned out that this is far from accessible to all countries, and not everywhere governments are capable of decisive measures.
Today, someone might be interested in the question: why did COVID-19 smack so hard after Asia in the EU and the USA? Some saw in this punishment for sins and all that, but in fact, everything is much simpler.
The first component is of a medical nature. The virus turned out to be thermophilic, it is uncomfortable in cold conditions. On the one hand, because we do not have such a distribution, on the other, it is still ahead.
In addition, many experts believe that our BCG vaccination, which everyone does in infancy, also plays a role. Yes, tuberculosis and pneumonia are really similar in their signs, the clinical manifestations of these lung diseases are easy to confuse. Moreover, often these two diseases develop in parallel. But the treatment is different, therefore, primary diagnosis is important. But overall, BCG vaccination may indeed play a role. Positive.
No less significant role was played by our lack of learning. It is clear that in Italy, whose area is smaller than that of the Tomsk Region, and where the slovenliness of the population just rolls over, the virus felt at home.
In addition, given that the virus has been walking for a long time, my personal opinion is that, in a mild form, we could well have been ill or ill. Why in easy? But because every winter our organisms began to struggle with what? That's right, SARS, flu, bronchitis and so on in stock. Especially during warming after frost, when thawed viruses began to try to take their toll.
Where does the flu come from, sorry, in sunny Italy and Spain? Where does immunity come from? And China, which is pretty south, there are enough of its nasty things, but nevertheless, it is warmer and organisms are not ready.
And the last one. We watched the Chinese, who actually went to war with the virus, triumph. This required considerable effort from them, in fact, the whole country was mobilized. And - importantly enough - the party and government.
We were lucky. We are not losing yet, and even then contrary. The measures proposed by the president are very specific and indicate not so much the desire to protect the population, but rather the saving of the budget.
This is the only way to explain this slurred "regime of self-isolation" at one's own expense, and, accordingly, the complete disregard for him.
And those who, in theory, should follow the decree of President Putin, wanted to sneeze at him (decree) with the coronavirus. Examples will be local, provincial.
For example, in my city there is a gym. An institution that, in principle, has a diagnostic plan. Where hundreds of people go through a physical examination. They announced a three-week ... Yes, if someone thought that the doctors were sent by decree? Yeah, now! Everyone was ordered to write three weeks of vacation without saving content!
They wrote, sit in b / s. The diagnostic facility was closed.

I cannot but mention United Russia, which is building roads, canals, bridges, and now it is also fighting the coronavirus.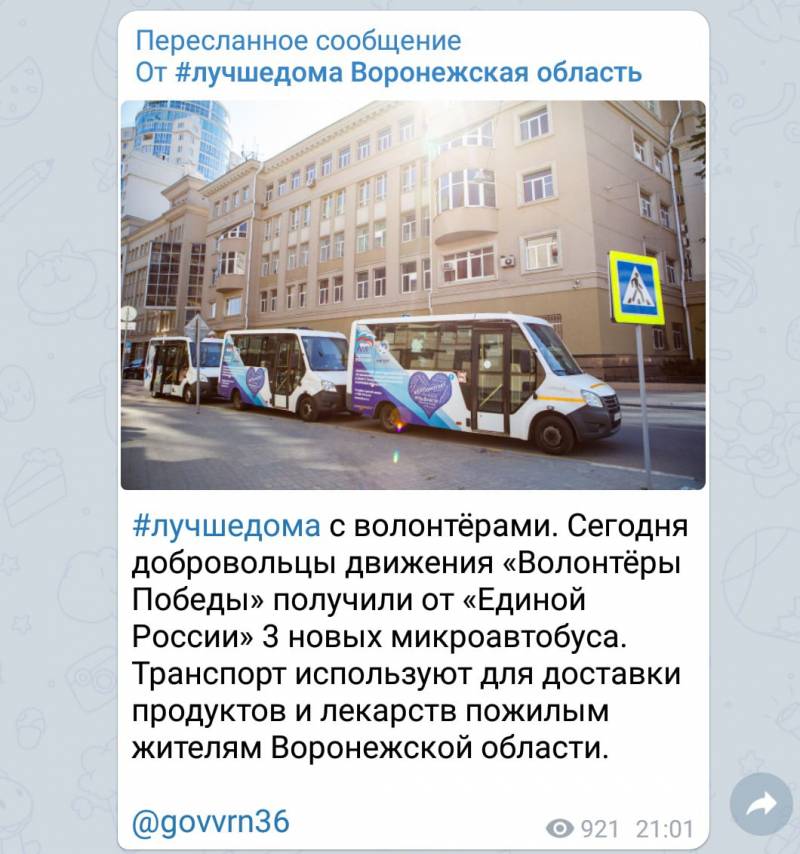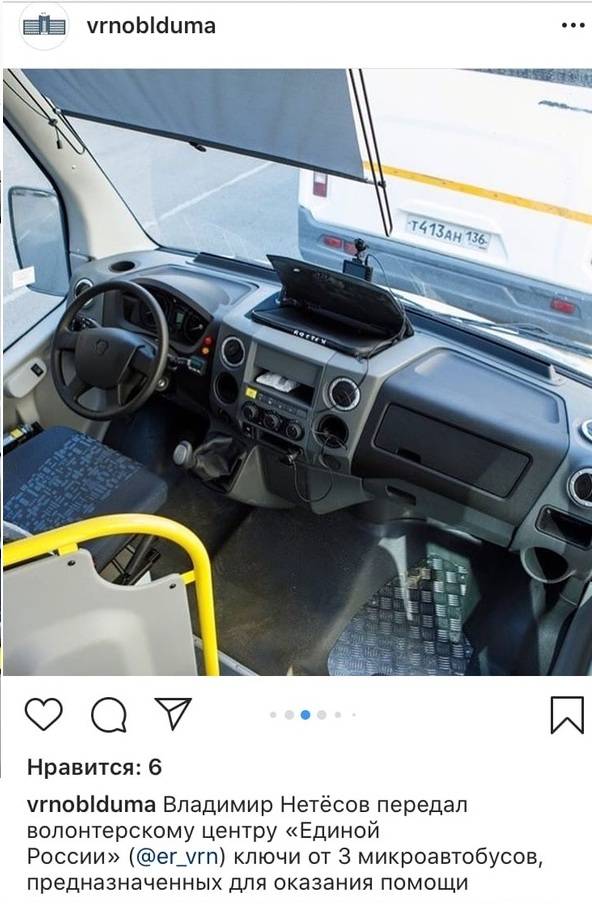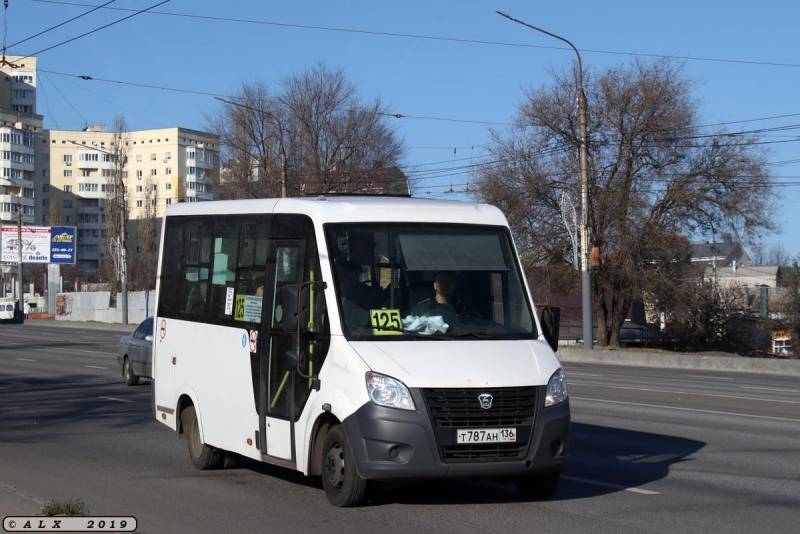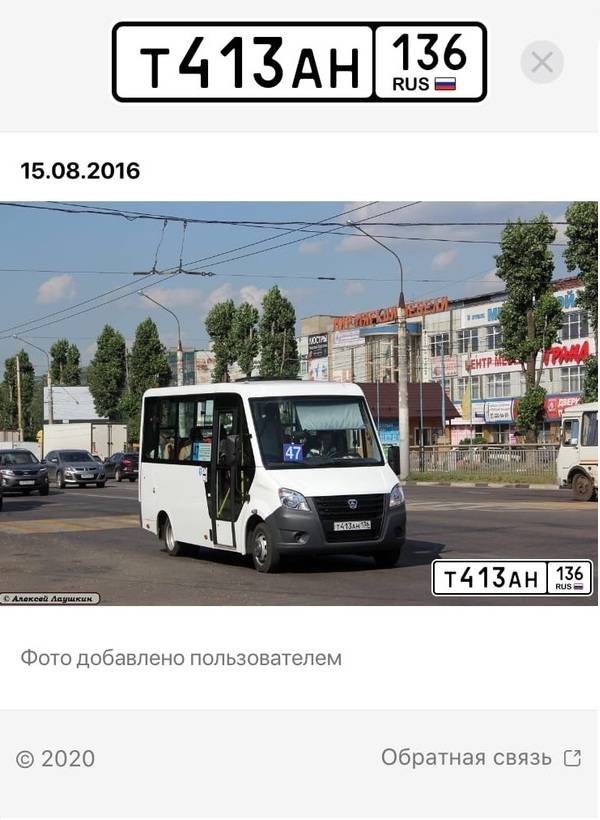 Loudly, naturally, on all possible television channels, it was told about three new "Gazelles" that would deliver aid. United Russia is fighting the coronavirus! Hurray, gentlemen!
True, midnight soon struck, the carriage became a pumpkin again, and the "new" cars were not so new, the freshest - of 2016, and not from United Russia, but from Autoline, which simply took three minibuses and painted.
In general, another disgrace from the party of former prime ministers and presidents.
Seriously, there is no doubt that we will defeat this virus. But not thanks, but contrary. Contrary to all those "measures" that imitate our government and the party in power. Contrary to presidential decrees, which no one rushed to execute for many reasons. The main one is the elementary lack of funds from performers.
But - I'm sure that we will win.
And one more nuance. Psychology.
Why such a madhouse in the USA, mountains of corpses, panic and all that? Is there medicine worse than ours? Social is worse? Sorry, I won't believe it. There are worse heads.
Any, as they say, doomsday we will answer with what? That's right, buying buckwheat. Let's just say stupid, but harmless and without panic. Psychology. The collapse of the political system of 1991, the financial crises of 1992, 1998, 2008, defaults and more. A good defensive reaction to all irritations: stuffing with buckwheat and not to worry. There is a reserve - we will live.
The remaining "little things" can be ignored.
But in the USA it's so impossible. There, a crisis of wave nature, that is, spreads like a wave. The average American citizen does not present himself as a loser today. Congress, Senate, army, navy, medicine, psychologists ...
When all this turns out to be powerless against some kind of infection, panic begins in such heads. And as you know, panic kills no worse. As it happened in the United States, citizens who relied too much on their state set off on their last journey in airtight bags.
Citizens of Russia, accustomed to doing it on their own in any situation, showed a slightly different level, if not survival skills, then resistance to an external factor.
Yes, there is a definite merit of the Russian state in this.
It turns out funny: the Russian authorities impose fines of 5000 rubles for leaving home, while in the USA, for example, they pay $ 1200 per person for absenteeism. There is a difference, right?
The Russian state does not give a penny, with the exception of handouts to individual categories, prohibits generally all economic and commercial activities to entrepreneurs who are not included in the list of those who can work.
And the obligation to pay regular bills from citizens locked in homes does not cancel and does not give out products for free. Moreover, products are becoming more expensive, fuel is becoming more expensive (against the background of general drops in world oil prices!), And the Russian authorities are not doing anything at all. The credit holidays that they promised ended up being fictitious.
That's right, there are more important things to do. America to help, Italy to help ... And their own fight back.
Constant appeals to the ranks of volunteers look especially cynical.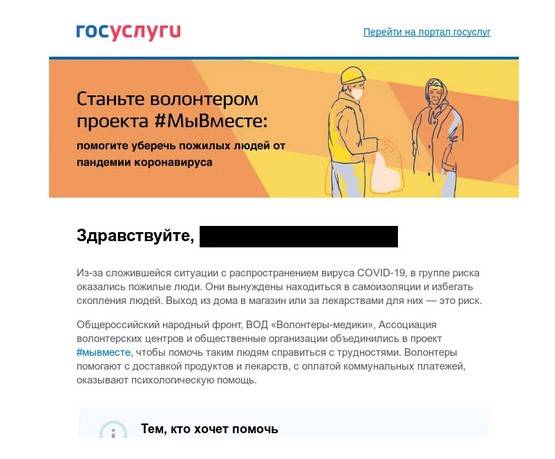 Outraged. Moreover, it is precisely the fact that the "useful initiative" comes from the state. The fight against the virus is a very serious thing, it is the risk of catching this infection as quickly as possible, which everyone scares us and because of which we were sent home. Solely so that we do not accidentally pick up this infection. Because COVID-19 is caught by infectious disease doctors, professionals in their field.
In order for us not to become infected ourselves and not to infect others, we were forbidden to go to work, visit shops that were closed just in case, and so on. Everything is logical. So it is necessary.
But when it is not necessary, it turns out that it is very possible to risk your health, and, most interestingly, completely free!
And these constant calls to join the ranks of volunteers to help self-isolated, look very peculiar. If the virus is so dangerous that we were locked up, then running around every day to the shops where the carriers of the virus can go, buying / receiving food several times a day, collecting packages from somewhere — everything is beautiful. United Russia helps.
But it looks very strange. Why are people who have been suspended from work under the pretext of isolating them from the virus, actively invited to fight the virus completely free of charge, that is, for nothing?
As I understand it, to free up money for more necessary things. For example, to support systemically important enterprises whose list was published by Interfax. There, enterprises such as LLC OKN (commercial real estate operator) and LLC F.O.N. (bookmakers), Crocus International JSC (exhibition center), Danon Russia JSC, Coca-Cola Eichbisi Eurasia LLC, Hohland Russland LLC, McDonald's LLC, Volkswagen Group Rus LLC and many other amazing "Russian" enterprises.
No problem. Pull it out. How to pull on yourself and much more. Because in Russian psychology the very concept of psychology is missing. It's not customary for us to run to the psychologist without any reason, dissolving the vests of specialists with tears.
It is customary for us to bite our teeth to survive and win in spite of. Contrary to everyone and everything. There is confidence, which is based on three dozen years of life in a democratic Russia, that we will survive and cope this time.
And again, yourself, without any help. Because there will be no help from the state, as always, but we will cope as always. Just because we are.
But how then will the authorities tell us how it defeated the virus from TV screens? What eyes will the first faces speak with?
However, I am sure we will all see it.