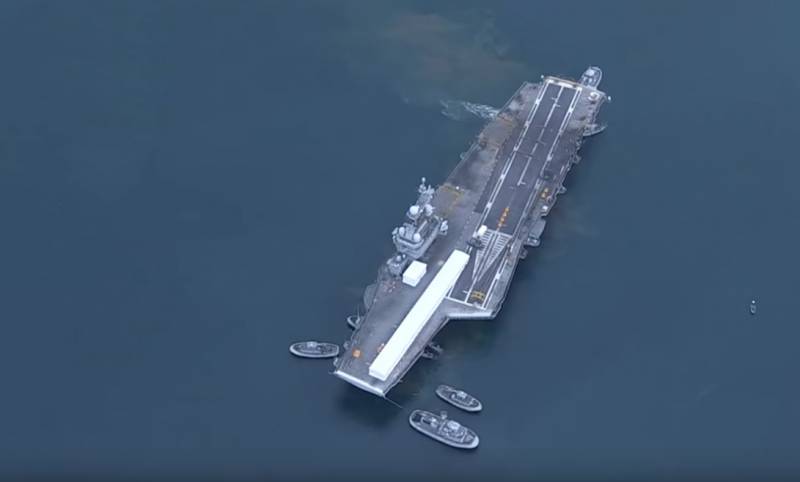 France's only aircraft carrier, Charles de Gaulle, is heading home due to fears that about 40 sailors on board might become infected with the COVID-19 coronavirus. This happened against the backdrop of a massive disease of sailors on the American pennant of a similar class Theodore Roosevelt and the appearance of infection on the Nimitz aircraft carrier of the US Navy.
At Charles de Gaulle there are approximately 2 thousand people. Since January of this year, he carried out combat missions at sea, his planned return was expected on April 20.
On board the aircraft carrier Charles de Gaulle, which is currently deployed in the Atlantic as part of the Foch mission, about forty sailors [...] exhibit symptoms consistent with a possible COVID-19 infection
- explains the Ministry of Defense.
The French military sent a group of doctors with specialized equipment to the ship, which should begin a check of the crew.
Persons with coronavirus symptoms were placed in isolation. The ship has a hospital for a dozen patients, a medical team of 20 people works, which includes doctors, including surgeons, and nurses. Other sailors clean the common areas twice a day. There were limits on the number of crew members gathering at the same time in certain places.