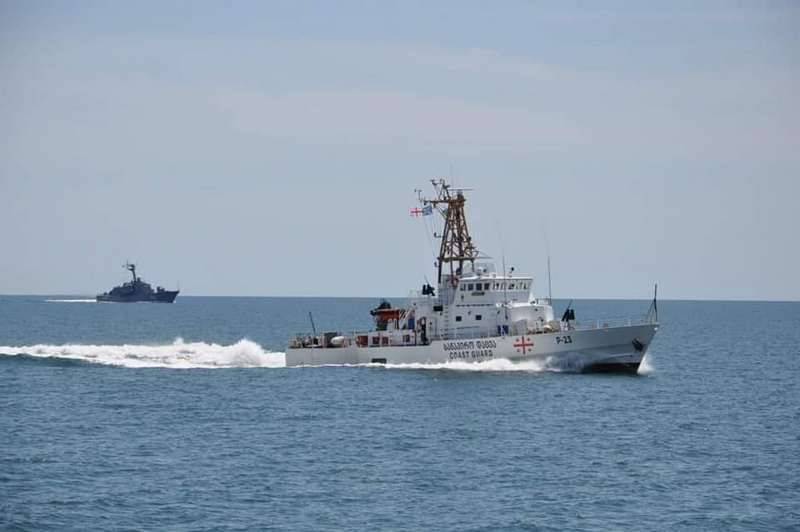 In Georgia, joint naval exercises with NATO ships began. In connection with the coronavirus pandemic, the exercises will be held in non-contact mode. This was reported by Georgian media.
Reportedly, on April 7, four NATO ships entered the port of Poti to participate in joint maneuvers with the Georgian Coast Guard. The port included ships from the Alliance's permanent second naval unit (SNMG2): Italian frigate Virginio Fasan, frigate HMCS "Fredericton" of the Canadian Navy, Romanian frigate ROS "Regina Maria" and the frigate BGS "Verni" of the Bulgarian Navy. Later they will be joined by the Turkish frigate TCG "Salihreis".
From the Georgian side, the coast guard boats Ochamchire and Dioskuria will take part in the exercises. The purpose of the exercises is to increase the level of interaction between Georgian coast guard ships and NATO. In connection with the coronavirus pandemic, maneuvers are carried out without crew contact with communication only in the videoconference mode. Also canceled all the celebrations.
The Georgian Ministry of Internal Affairs said that this visit by NATO ships is an example of successful cooperation between Tbilisi and Brussels on security issues in the Black Sea. It is also another confirmation of the Alliance's support for Georgia's Euro-Atlantic integration process.
The exercises will last until April 10, after which the ships of the alliance will leave Georgian territorial waters.