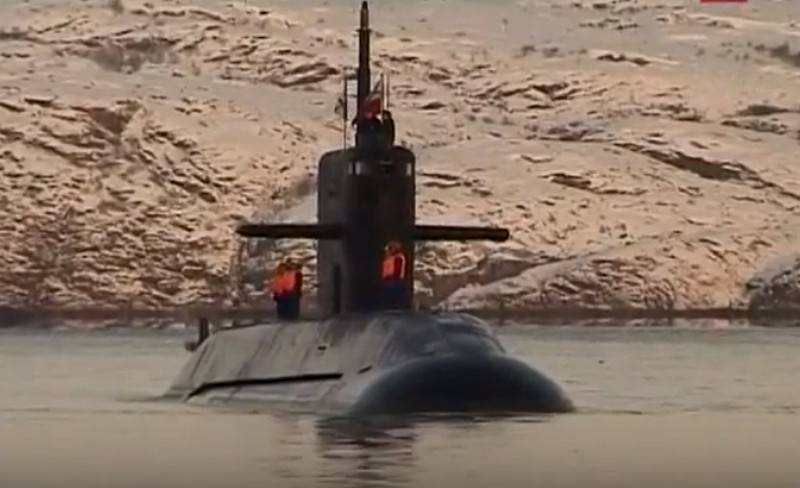 The lead diesel-electric submarine of project 677 (code "Lada") "St. Petersburg" went on scheduled maintenance and modernization. This was reported by the press service of the Ministry of Defense.
According to information, diesel-electric submarine "St. Petersburg", which is in trial operation in the North
navy
, left the base on the Kola Peninsula and headed for Kronstadt, where he will embark on modernization and maintenance. The Ministry of Defense emphasized that the submarine will carry out the entire inter-naval transition from the Barents Sea to the Baltic in a surface position. At the exit, she was escorted by the rescue tugboat Pamir.
The message does not indicate the timing of work on the submarine, and also what exactly will be the modernization.
The lead boat St. Petersburg of the Project 677 series of non-nuclear ships was laid on the slipways of the Admiralty Shipyards in December 1997, launched on October 28, 2004. In April 2010, the boat was accepted into the Russian Navy for trial operation, which continues to this day.
DEPL project 677 belongs to the fourth generation of non-nuclear submarines. It is designed to deal with enemy submarines and surface ships, defeat its coastal targets, set minefields, transport units and special forces.
Submarine displacement - 1765 tons, length - 67 meters, width - 7 meters, underwater speed - 21 knot, depth - more than 300 meters, autonomy - 45 days. The submarine is equipped with six 533-mm torpedo tubes.