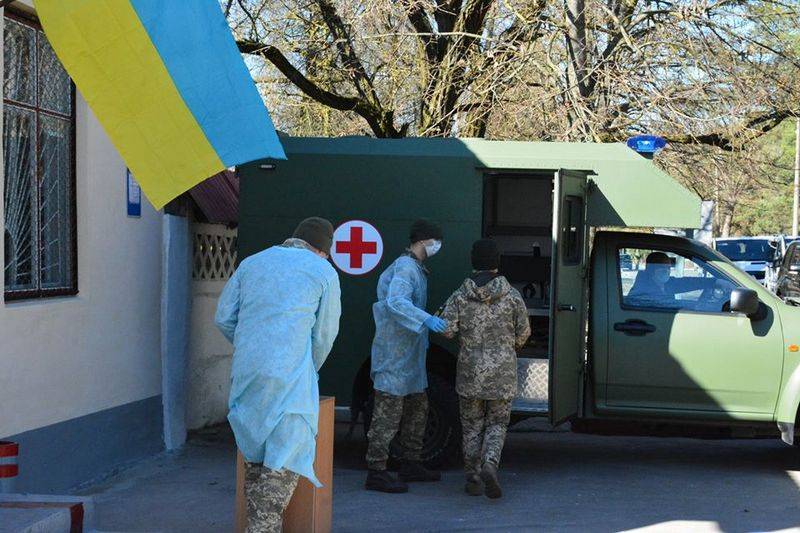 The first death from a coronavirus infection was recorded in the Armed Forces of Ukraine. This is stated in the message of the General Staff of the Armed Forces.
According to published information, to date, four cases of confirmed coronavirus disease have been recorded in the Armed Forces of Ukraine, another 87 servicemen are in quarantine with suspected infection, one person has died.
The armed forces of Ukraine recorded four cases of acute respiratory disease COVID-19 caused by coronavirus, of which one fatal
- said in a statement.
Note that the first case of coronavirus infection in the APU was recorded on April 1, the second on April 2, and the third on April 4.
The General Staff of the Armed Forces of Ukraine explained that an employee of one of the military units of the Ivano-Frankivsk region died from a coronavirus.
Since March 20.03.2020, 27.03.2020, she has been on outpatient treatment with a diagnosis of acute respiratory infections. 30.03.2020/06.04.2020/6.00 condition worsened, was hospitalized in the Central Hospital of the city of Nadvirny, 19/06.04.2020/XNUMX transferred to the intensive care unit, XNUMX/XNUMX/XNUMX died at XNUMX. The diagnosis of COVID-XNUMX was confirmed in the evening of XNUMX/XNUMX/XNUMX
- military doctors reported.
According to the Ministry of Health of Ukraine, which maintains official statistics, on the morning of April 7, 2020, 1462 cases of infection with a new coronavirus were recorded, 45 people died, 28 patients recovered.