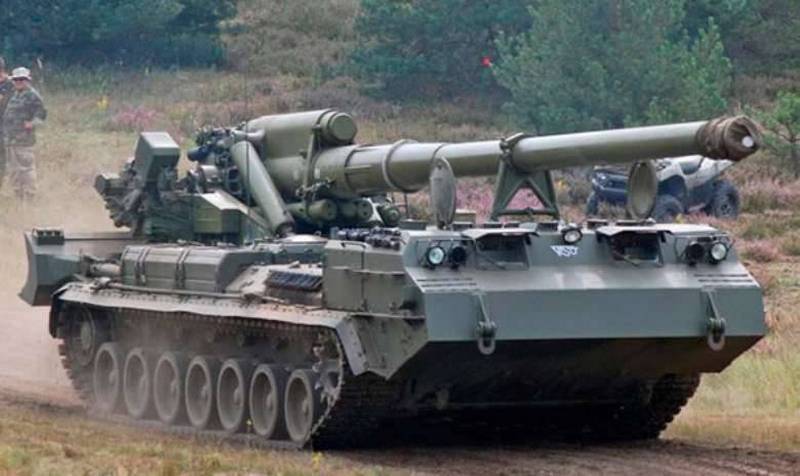 In Russia, work has completed on the modernization of the 2S7M Malka self-propelled gun. This 203 mm self-propelled gun is in service with the Russian Ground Forces. The first modification - 2C7 "Peony" - has been in operation since 1975, the upgraded version - 2C7M - since 1986.
According to the press service of Uraltransmash (part of UVZ), during the modernization of Malki, work was done to replace the gearbox, distribution mechanisms, and power supply units. Surveillance devices and guidance system, intercom equipment and radio station were replaced. Updated anti-nuclear defense complex. There was a possibility of aiming at the target with the help of UAVs.
The upgraded vehicle passed all the required tests, the first updated self-propelled gun was ready to be sent to the troops, the company announced its readiness for serial modernization of the existing fleet of self-propelled guns Malka.
Modernization improved driving performance, maneuverability and mobility, command controllability and all the main characteristics of the gun
- said in a statement.
It is worth noting that the 2S7M Malka, having a 2 mm gun caliber (44A203), is capable of firing various types of ammunition, including active-reactive and special ammunition with a nuclear warhead.
Large-caliber self-propelled guns at one time were developed as a means of possible tactical nuclear strike.
For reference: the 2S7M Malka combat mass in the previous layout was 46,5 tons, the crew was 6 people, the R-173 radio station was used, the transported ammunition was 8 rounds, and the self-propelled gun was put into combat position for 7 minutes.