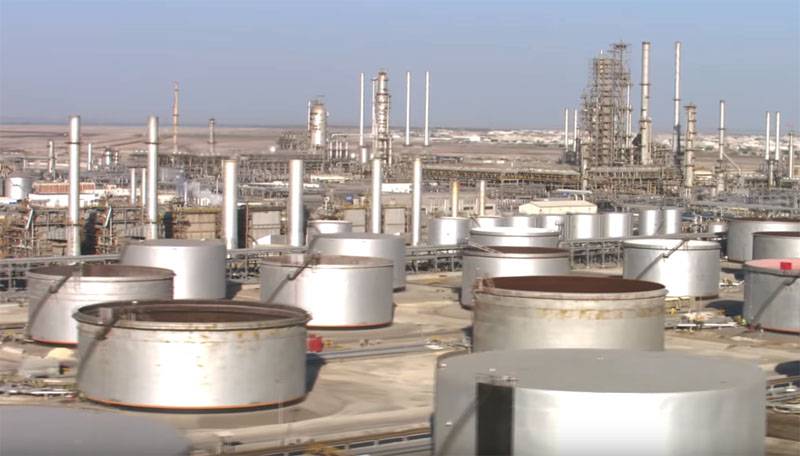 After Friday's correction in the region of $ 34-35 per barrel, Brent crude oil again lost a lot in price at the opening of trading on April 6.
So, Monday's trading on exchanges began with a mark of $ 30,5 per barrel, which marked a fall in prices by 13 percent. It seemed that oil had returned to a downward trend, but further processes showed that the barrel was ready to fight for growth.
Within 6 hours from the start of trading, the Brent brand rose to 33,5 per barrel.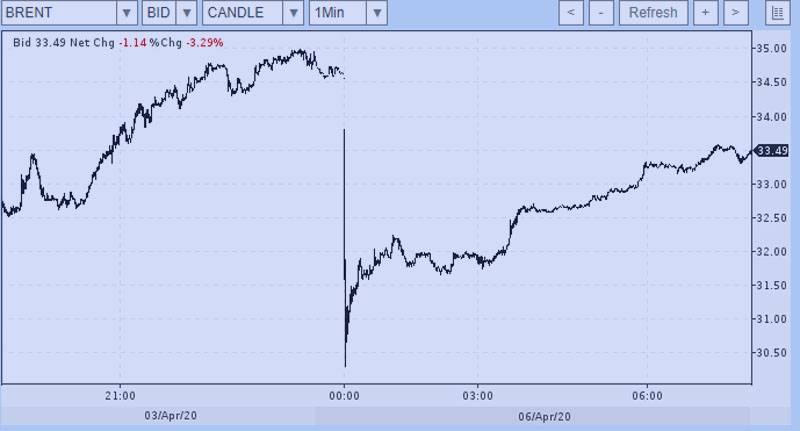 It has not yet been possible to reach the Friday level, but experts believe that this is possible in the coming hours. The fact is that a ministerial meeting on the so-called OPEC + deal is scheduled for today. The meeting, as previously reported, will be held in a videoconference mode, and most importantly, what they are going to discuss at it is issues of reducing production volumes. Earlier in Russia, it was stated that there is a willingness to reduce if other participants in the "black gold" market take the same steps.
Against this background, the authoritative financial and economic publication The Economist came out with material in which 2020 is called "the lost year for Saudi Arabia." The author accuses Crown Prince Mohammed bin Salman of unleashing an oil war, which "freezes the Saudi economy along with a number of unresolved issues, including the war in Yemen and a decline in investment." Salman is reminded of the internal political struggle and his attempts to eliminate competitors on the way to the throne.
In the West, they add that the situation for Riyadh can be somewhat rectified by a possible compromise with other participants in the export market.