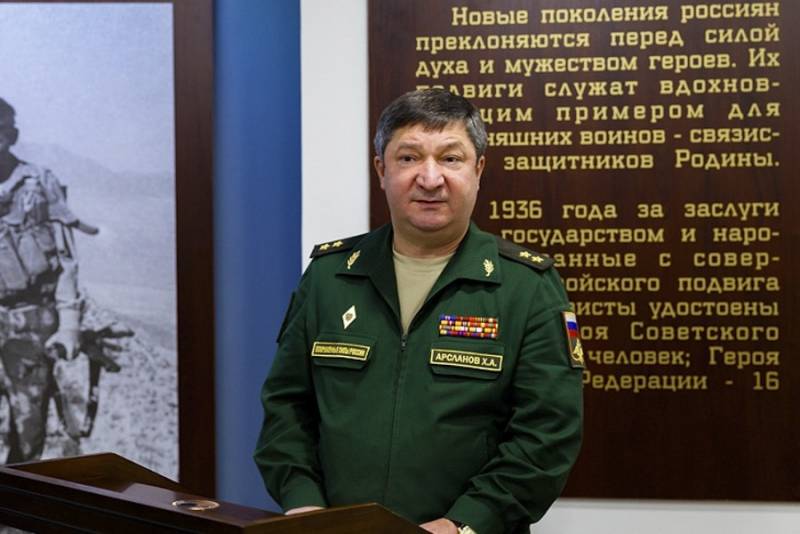 In connection with the detention, Colonel General Khalil Arslanov was removed from the post of deputy head of the General Staff of the Russian Armed Forces. He is charged with a criminal fraud case.
Agency Information
TASS
received from a source related to the law enforcement system.
They decided to dismiss the general immediately after the court decided to place him in custody on charges of a criminal offense.
The investigation claims that Arslanov was involved in two cases of major theft of public funds. In the first case, Colonel General appropriated 191,5 million rubles, and in the second episode - 6,5 billion. In addition, according to investigators, the head of Voentelecom JSC Alexander Davydov and his accomplices, when concluding contracts with the Ministry of Defense of the Russian Federation through Arslanov, using various schemes significantly increased prices for products and services, receiving double payment for them. Acting in this way, scammers caused damage of 460 million rubles.
Today, the 235th garrison military court extended the detention of the former deputy head of the General Staff for four months.
The defense requested that the general be transferred to house arrest due to the coronavirus pandemic, but this request was rejected so that the defendant could not influence the course of the criminal process.