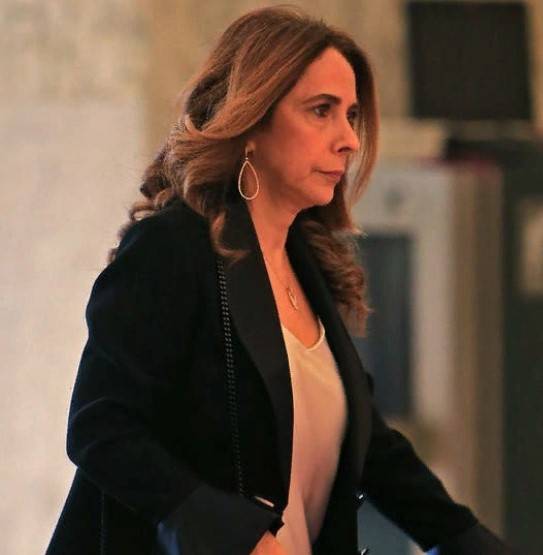 On January 23, 2020, Zeyna Akar Adra was appointed Deputy Prime Minister and Minister of Defense of Lebanon and became the first woman in this capacity in the Arab East. Previously, she served as Deputy Minister of Defense.
Zeyna was born in 1975 in the Northern Governorate of Lebanon. She graduated from Lebanese-American University with a bachelor's degree in marketing and management.
In 1998, Zeyna and her husband Javad Adra founded the Association for Social and Cultural Development, a non-governmental organization providing educational, medical and economic services. Zeyna was also the executive director of Information International, a research and consulting company founded by her husband.
Zeyna Adra became one of six women among the 20 members of the new government, led by Prime Minister Hassan Diab. As Minister of Defense, she replaced Ilyas Bou Saab, who held this position for less than a year.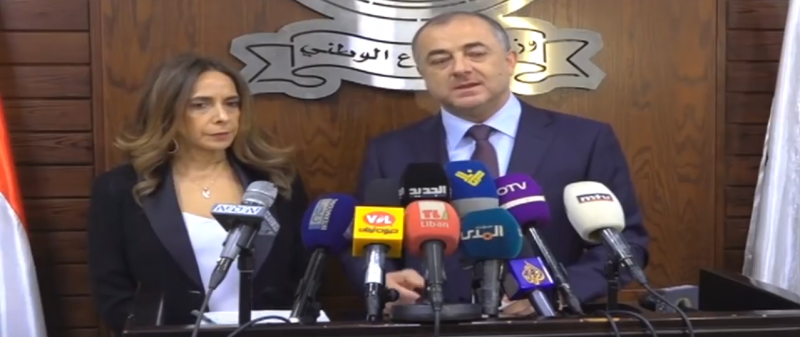 Former Lebanese defense minister Ilyas Bou Saab introduces Zayn Adra as his successor. The inscription in Arabic: "Ministry of National Defense"
Zayna Adra does not have any special training in the military sphere. However, in this case, something else is more important: Zeyna is Orthodox, and her husband is a Sunni Muslim. The couple even registered their marriage in Cyprus, because they could not do this in Lebanon under the laws of this country. Thus, this family is a symbol of the unity of the multi-confessional Lebanese people.
If we take into account the relatively recent civil war in Lebanon (1975-1990) and the tense confessional situation in the country, it should be assumed that the appointment of Zeyna Adra as defense minister will help prevent future smoldering interfaith conflicts.