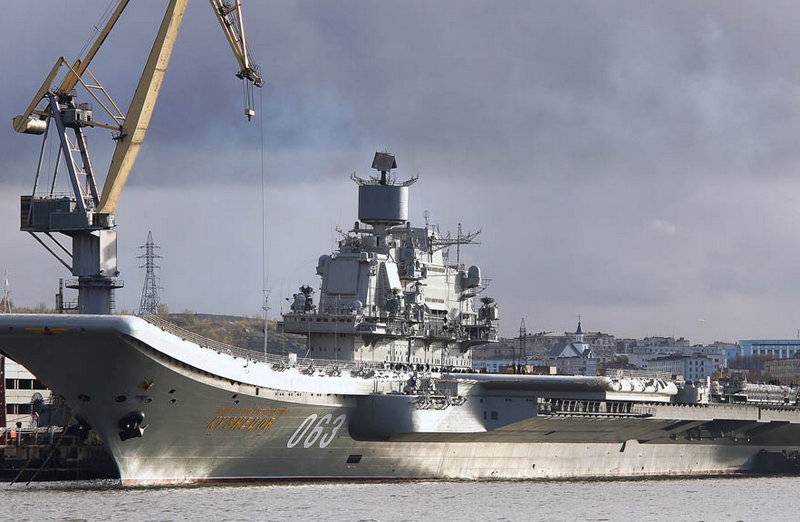 The deadlines for the modernization of the dry dock at the 35th shipyard in Murmansk are delayed, the delivery of the facility is delayed for at least a year. As reported
"Businessman"
, the reason for the delay is problems with the contractor - the St. Petersburg company "Investments. Engineering. Construction".
The work required to dock Admiral Kuznetsov is planned to be completed in May 2021, and not in 2020, as previously stated. The United Shipbuilding Corporation, which concluded a contract worth 20 billion rubles with a St. Petersburg company for the modernization of the dry dock, is already threatening the contractor with a contract break.
OSK has accumulated a number of complaints against the St. Petersburg company, including the failure to meet the construction deadlines. It is reported that the contractor has financial problems, but he has undertaken increased obligations.
(...) he undertook increased obligations, the main mobilization of equipment and personnel to carry out the volume of work of the first stage of construction was carried out. We hope to increase the pace of construction. If this does not happen, we will initiate the termination of the contract
- stated in the corporation, adding that another contractor will be selected for the second stage of construction.
Although the USC claims that work on the dock will be completed in May 2021 and this will allow the docking of Admiral Kuznetsov and hand it over in 2022, some experts doubt this. The increased damage from the fire on board the cruiser, as well as the delayed delivery of the dock may lead to the fact that the ship will return to service no earlier than 2023.