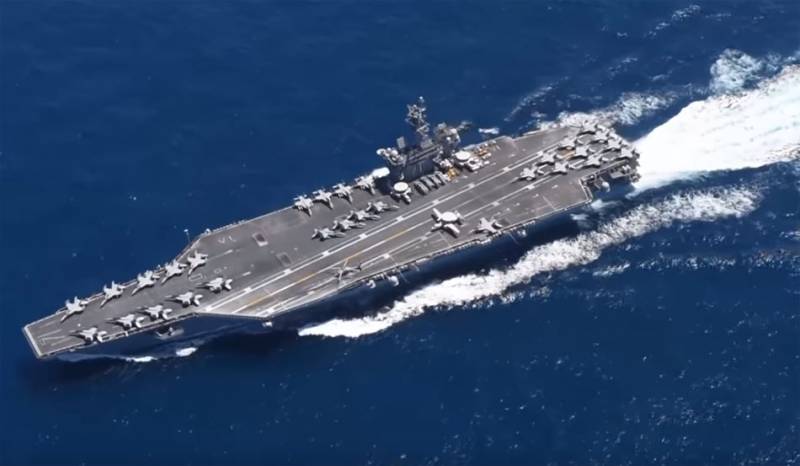 It became known about the reaction of the American authorities to the letter sent by the commander (in the American tradition - the captain) of the aircraft carrier "Theodore Roosevelt" Brett Crozier. Recall that a military officer in a letter informed the command of an outbreak of coronavirus on board and requested immediate assistance, including the evacuation of personnel. This letter was at the disposal of the media.
Acting Secretary of the Navy Thomas Modley said today that a decision had been made to relieve Brett Crozier of his post.
Thomas Modley spoke at a briefing that "the captain of the aircraft carrier was overloaded due to the situation with the coronavirus that affected him."
Modules:
We determined that the best option for him would be dismissal.
The acting minister noted that for the command, "a big surprise" was the news about what was happening on board the "Theodore Roosevelt", which appeared in the media.
Modules:
There should not have been such a leak. This is his (Crozier) responsibility. Such letters may give the false impression that the US Navy is in a panic, that the command cannot find a way out. In fact, this is not so.
The command of naval operations of the US Navy supported the dismissal of Crozier, using the version of the phrase "in connection with the loss of confidence."
Recall that the aircraft carrier Theodore Roosevelt is currently located at one of the bases of Guam. He went there after revealing on it 25 (the official version) of infected sailors. On board were originally more than 5 thousand people. Now they talk about the likelihood of being removed from the board about 2,7 thousand people with quarantine in hospitals. However, a considerable number of aircraft carrier crew on board will remain. According to Modley, this is necessary to maintain the life support systems of an aircraft carrier, control a nuclear reactor and weapons.