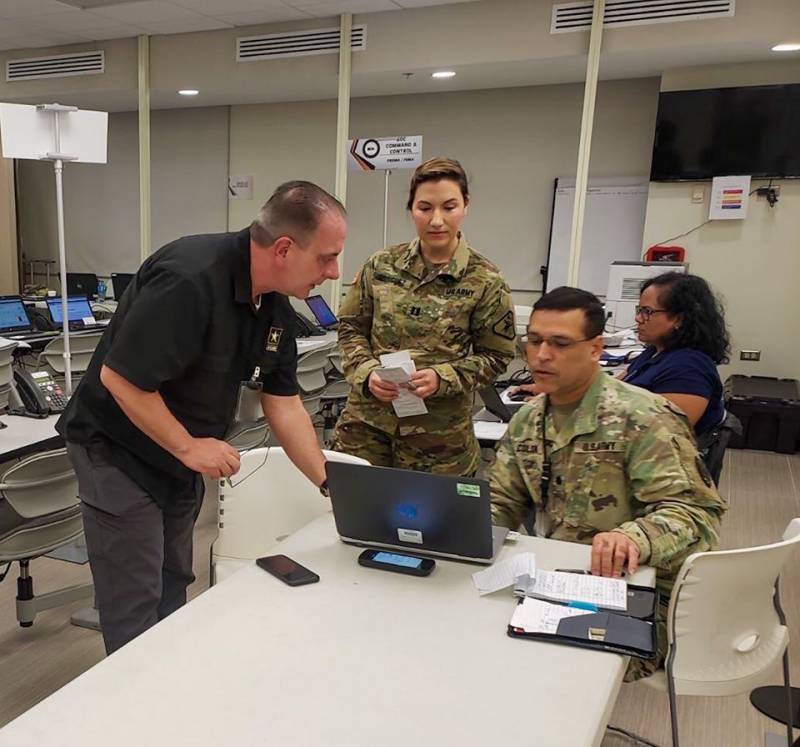 Today, the American daily Daily Beast released commentators James La Porte and Spencer Ackerman, in which they talked about a "missed" warning about the possible consequences of the spread of coronavirus.
The material says about a memo that appeared in the US armed forces in early February. In this note, the military reported that the United States could in the near future (at that time) encounter the proliferation of COVID-19. Estimated deaths in the United States of America were also voiced there.
Daily Beast writes that the military warned of possible 80-150 thousand deaths from a new coronavirus.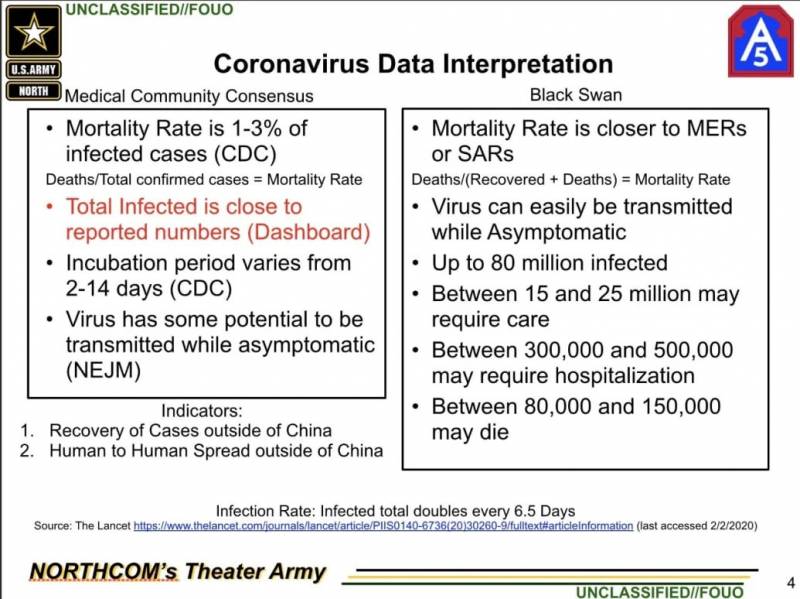 It is noteworthy that then this forecast, prepared by military experts of the Northern Command of the US Army (NORTHCOM), was called the "black swan." This is the designation of the worst case scenario.
Now, as the mentioned American publication writes, the US president calls it "possible good work" if not more than 19 thousand people die from COVID-200 in the United States.
From the material:
It turns out that the worst-case scenario presented 2 months ago by military experts is now turning into the most optimistic.
The authors state that if emergency measures were taken in the USA then the problem would not have become so big.
The publication notes that the memo "reached the Pentagon," where it was adopted by Secretary Ryan McCarthy. But whether appropriate measures were taken ... Then in the memo it was reported that the new coronavirus has such a property as spreading from person to person even before the onset of symptoms.
From the article:
The CIA and the office of the director of national intelligence declined to comment.
At the same time, the article notes that the curve of the increase in the incidence rate among military personnel, as noted in the above note, will look the same as the curve for the infection rate of civilians. If this is true, then in the United States the number of infected soldiers should go to many thousands.
The question is why precisely these forecasts appeared among the military.