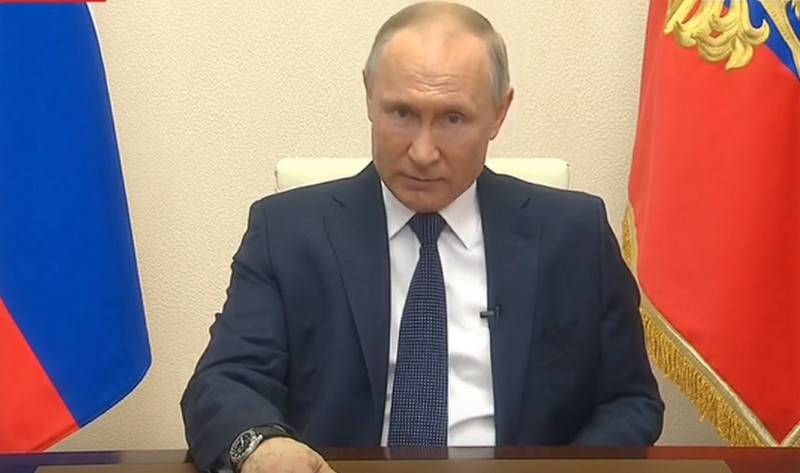 Today, April 2, Russian President Vladimir Putin made a second appeal to the Russians in connection with the global coronavirus pandemic.
At the beginning of his address, Putin thanked everyone who respected the regime of self-isolation and quarantine, as well as fulfilling the preventive recommendations of doctors. The President said that the situation in the country in connection with the coronavirus disease is stable, thanks to earlier measures, an outbreak was prevented.
However, the situation is different in different regions of Russia, as the country is large. The most difficult situation with the disease is in Moscow, where it is not yet possible to reverse the situation with coronavirus infection.
Putin warned that the peak of infection in the world has not yet passed, as in Russia. Therefore, a decision was made to extend the non-working day until the end of April 2020 with the preservation of wages. However, according to the president, if the situation improves, this regime may be lifted earlier.
The peak of the epidemic in the world has not yet been passed, including in our country. In this regard, I decided to extend the day off until the end of the month, that is, until April 30 inclusive
- Putin said, emphasizing that non-working days will pass "with the preservation of their wages for employees."
At the same time, the president confirmed that authorities, grocery stores, medical facilities and pharmacies, as well as other enterprises will continue to work. Regions themselves must determine which institutions and enterprises will work on their territory.