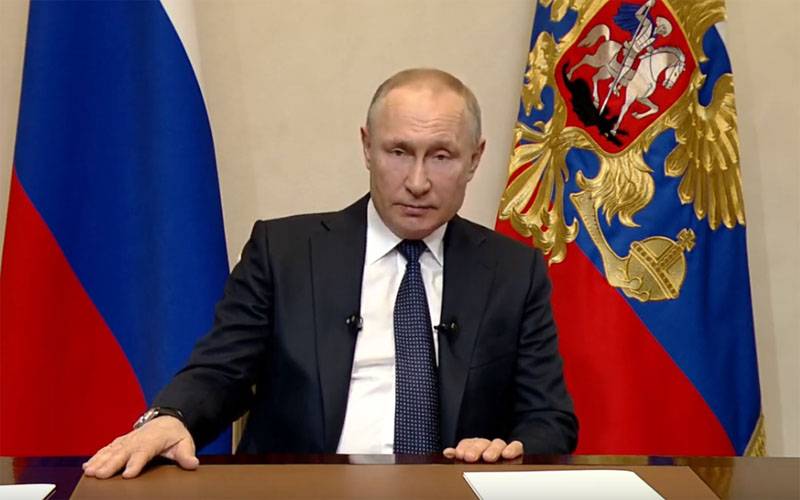 Vladimir Putin plans to address the Russians. The recording of his speech will be made today after 16.00.
Such a message was made to reporters by presidential press secretary Dmitry Peskov.
He added that the recording time of the appeal is indicated approximately:
Starting at four, you can wait tentatively. Now the president is working on the text of this appeal.
The president's previous address to the people took place on March 25. It was dedicated to the problem of the spread of COVID-19 infection. Then Putin said that the main task of the country's leadership is to preserve the life and health of citizens. Therefore, you need to be proactive.
In his address, Putin called measures that should prevent the rapid spread of coronavirus, as well as aimed at supporting the population and entrepreneurs.
In his speech, the president also announced the postponement of the voting date for amendments to the Constitution of the Russian Federation, and also announced a non-working paid week for citizens.
At present, 3548 infected with COVID-19 are registered in Russia, with 235 cases already recovered, 30 dead. Since the start of the pandemic, 536 thousand tests for the presence of coronavirus have been conducted.