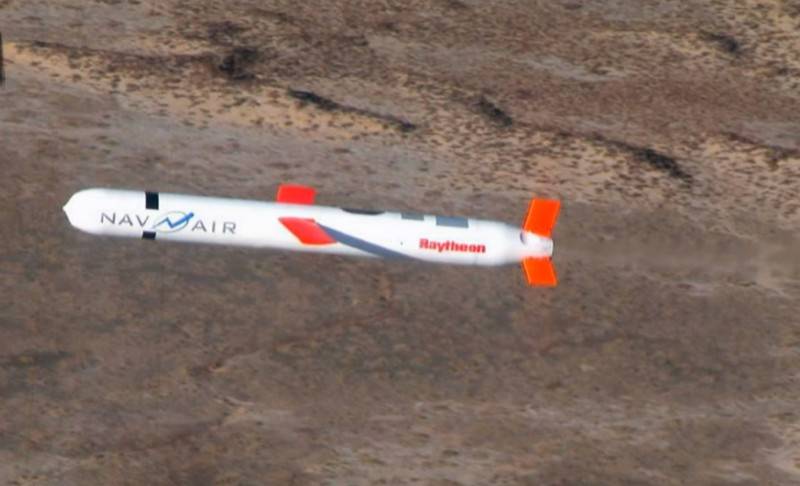 The US Department of Defense is not going to refuse Tomahawk cruise missiles, ordering their next modernization. According to the upi.com portal, the US military intends to replace the Tomahawk Block IV missiles of the new generation.
The U.S. military has signed a new contract with Raytheon for the production and modernization of Tomahawk cruise missiles. The $ 641,3 million agreement includes the production of new Tomahawk Block V missiles, as well as the modernization of the previous generation of Block IV missiles. At the same time, $ 90 million was allocated for the production of 147,9 new missiles, the remaining funds will be spent on modernization.
The development of Block IV modification missiles was suspended due to the high cost of the program and even rumors appeared about its closure. However, in 2018, a new generation of missiles was adopted. The key difference between the Block IV modification and previous developments is the ability to track the movement of the target in real time and change the target after the rocket is launched. The Tomahawk missiles of the Block IV modification also differ from their predecessors in a more efficient engine, which increased the flight range to 1850 km. In addition, the "fourth generation", unlike its predecessors, has a more powerful warhead (high-explosive fragmentation) weighing 454 kg.
The combined guidance system includes inertial navigation equipment, corrected by GPS signals, a comparative overview and correlation guidance system on the map (works on the middle part of the trajectory) and a digital correlation guidance system on the terrain image (works on the final part of the trajectory).
There is almost no information about the new Tomahawk Block V rocket, it is only known that the missiles have improved navigation and communication.
To date, Raytheon (in Arizona) has released a total of more than 4 thousand KR Tomahawk of various modifications. Of these, 2300 were used in various military conflicts from 1991 to 2018.