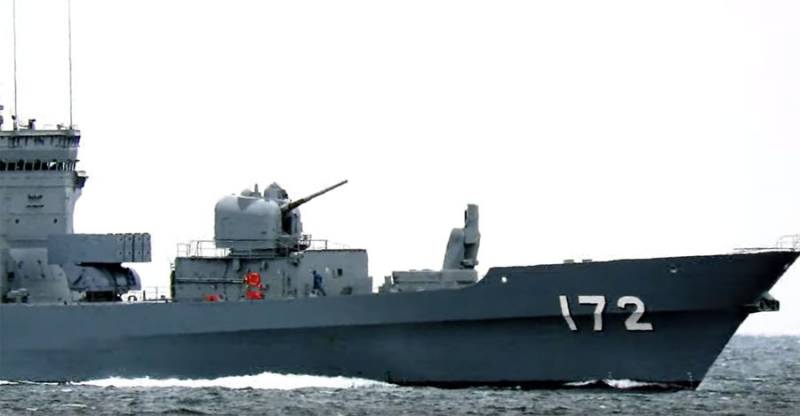 From Japan come reports of an incident involving a ship of the country's naval forces. Reports citing military command indicate that the Shimakaze destroyer of the Japanese Navy collided with a fishing vessel in the East China Sea.
According to recent reports, the clash occurred on the eve, but this information in Japan was allowed to be published in the media a day later.
According to some reports, the fishing vessel was Chinese. His team fished in neutral waters about 650 km west of Yakushima (Kagoshima Prefecture). The Shimakaze destroyer DDG 172 was patrolling in that area.
It became known that there were no casualties and victims aboard the warship of the Japanese Navy. But there is injured on a Chinese fishing vessel.
It is reported that as a result of the collision, the destroyer received several holes. The largest has a size of up to 1 meter and is located above the waterline. No details of the collision of a warship and a civilian ship on the high seas are given.
The Japanese media say that the warship was forced to follow in small speed towards the military base of Sasebo (Nagasaki Prefecture).
For reference: "Shimakaze" is a URO destroyer belonging to the "Hatakaze" type. As part of the Japanese Navy - since 1988. It has a length of 150 m, a width of 16,4 m, a draft of 4,8 m. It carries several types of weapons on board, including Harpoon anti-ship missiles.