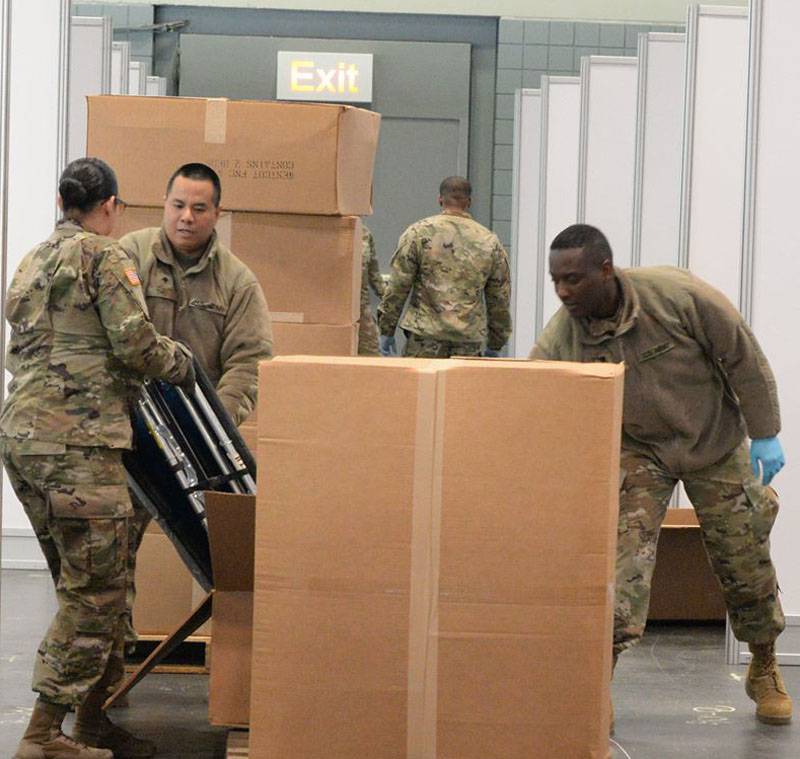 In connection with the increase in the number of SARS-CoV-2 cases, the US authorities decided to urgently call the reservists of law enforcement agencies. The corresponding order was signed by Donald Trump, who announced in the middle of the week that "in a few days it is time to quarantine so as not to inflict a blow on the economy."
According to the order, several thousand reservists of the U.S. Army, Navy, Air Force and National Guard are called up for military service.
The authorities note that the leadership of the law enforcement agencies should "flexibly approach the distribution of personnel called up for service from the reserve."
The largest number of reservists will be involved through the US National Guard. So far this is about 10 thousand people. It is planned to connect these military personnel to patrolling the streets and guarding important facilities. A considerable part of those mobilized are military doctors.
At the same time, it is noted that an emergency option is also being considered when the state can send a request to law enforcement agencies to call about 800 thousand reservists to "contain the pandemic".
Additionally, the Pentagon is going to take an unprecedented measure over the past several decades - to issue military medical diplomas to cadets of medical schools ahead of schedule.
At the moment, the statistics on coronavirus in the United States is as follows: the States take first place in the world in the number of infected infected. Diagnosed cases - about 125 thousand, deaths - 2225, cured patients - 2463.