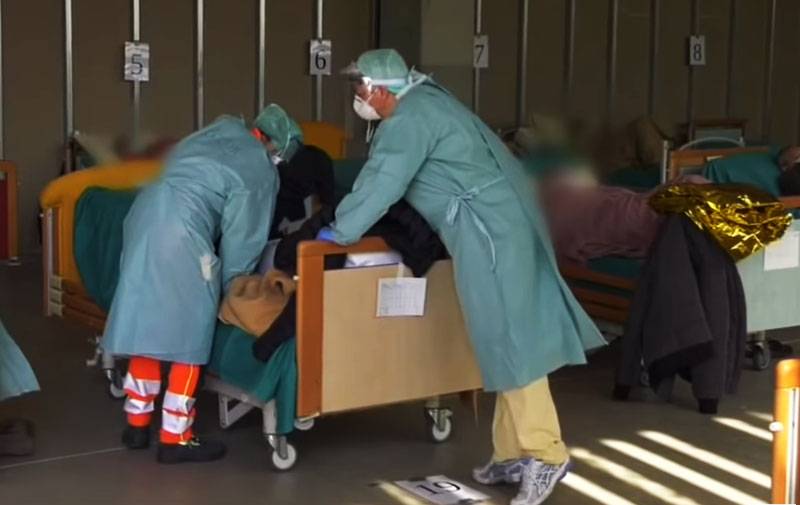 The Italian newspaper Corriere della Sera provides statistics on admission to clinics across the country of patients with a new type of coronavirus infection. The author of the material, Simone Ravitstsa, analyzing the statistics, puts an emphasis on the province of Lombardy, which is called the "litmus test of Italy on the situation with COVID-19."
From an article by the mentioned author:
The percentage of new hospitalizations is slowing. If from March 6 to 12 the average increase in hospitalized in Lombardy was 20%, from March 12 to 19 it was already 8%, now it has decreased to 5,6%.
The following is a comment by Julio Gallera, Health Advisor:
The burden on emergency rooms continues to decline. In some regions, including the emergency department in Pavia, a 30 percent decline was recorded. There are regions where the number of incoming patients with COVID-19 has become less than the number of patients with problems unrelated to coronavirus infection.
This gave reason to assume that Italy overcame the peak of coronavirus infection. But Italian medical experts are asking ahead of time not to declare victory over COVID-19.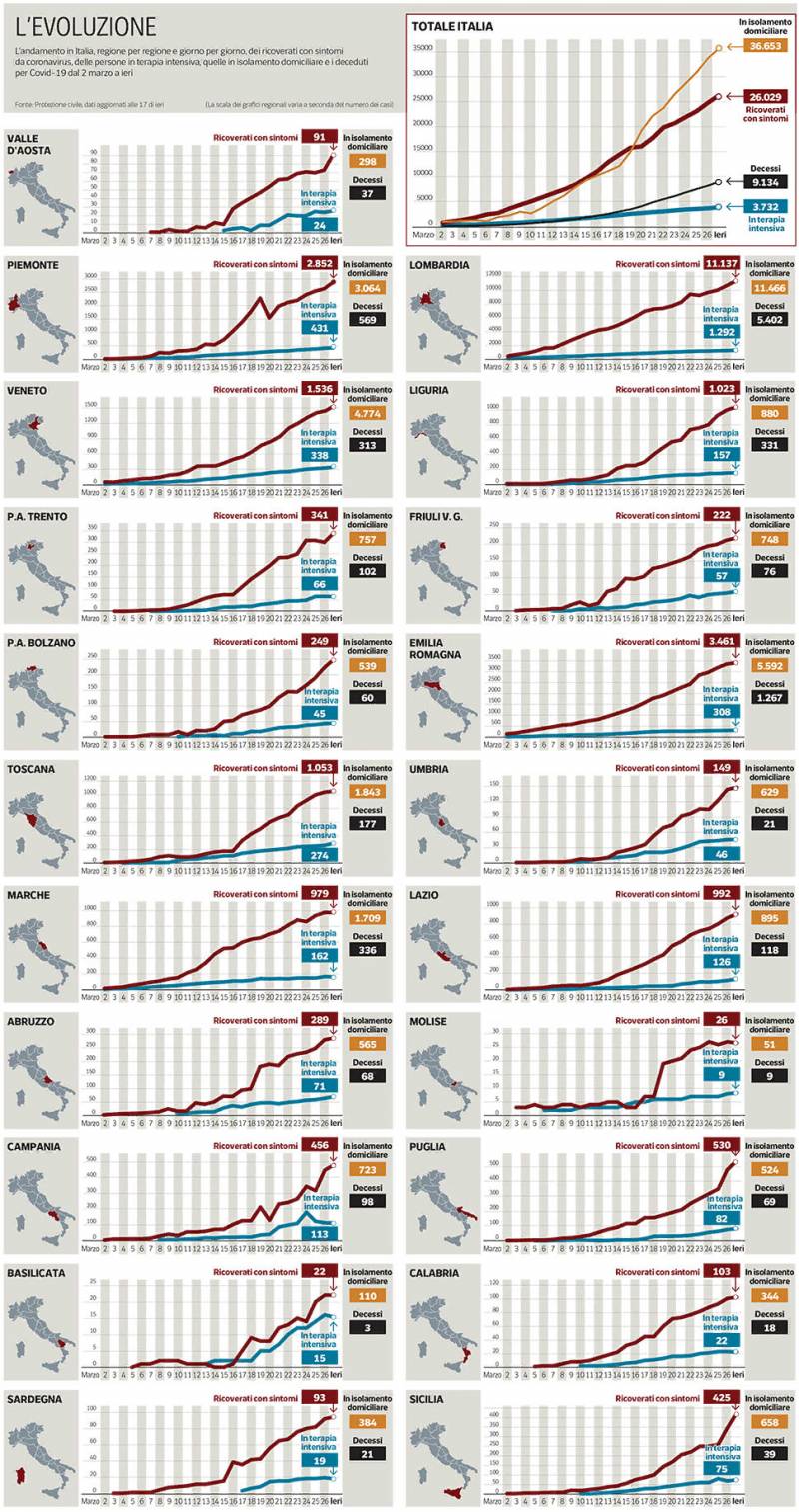 In the same material:
There is a slowdown in the circulation of the virus. The data, however, should not be misleading. Otherwise, it can be risky for each of us.
The epidemiologist Guido Bertolini says that a decrease in the number of hospital admissions may indicate, for example, that patients seek medical help too late, preferring to stay at home with the initial symptoms of the disease and not considering these symptoms something serious.
At the same time, experts note that in the near future it will become clear what is the true reason for the decrease in the number of hospitalizations and whether this reason is related to the peak of the incidence of COVID-19 or the banal personal irresponsibility of citizens.