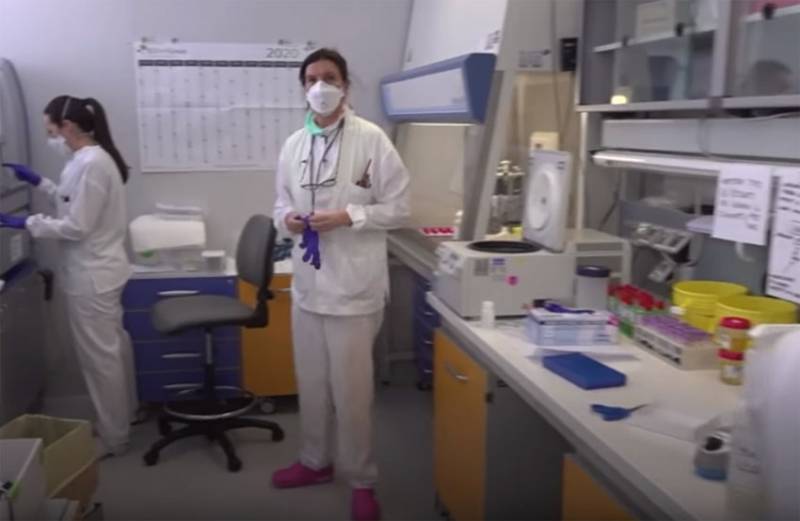 The European Union asked why coronavirus mortality rates in Europe are completely different, and often the difference is many times. The situation in Germany and Italy is given as the most striking example. In the case of Germany, the mortality rate for COVID-19 is at the level of statistical error - about 0,5%, but in Italy this figure yesterday exceeded 10%.
A few more examples: coronavirus mortality in Greece, which is geographically very similar to Italy, is about 2,4%, in Spain, which is also geographically close to Italy, it is already 7,23%.
Recall that it is Italy that continues to maintain sad leadership not only in the number of cases in Europe, but also in the number of deaths. The statistics is as follows: 74,3 thousand cases identified, 7503 - dead.
The reviewers of the German edition of Die Zeit, Helena Erdmann and Linda Fischer, trying to figure out these very different numbers, write:
It is unlikely that we are talking about some kind of virus mutation in Italy, a mutation leading to a high mortality rate. The situation can be explained, perhaps, by the state of medicine. The higher the quality of the services provided, the lower the mortality rate.
The material contains a statement by the epidemiologist from the Helmholtz Center for Infections and Virus Research Berit Lange:
If the healthcare system is significantly overloaded, infected people who would survive under other circumstances could die. Banal things: for example, there are not enough beds, mechanical ventilation devices.
It is noteworthy that this statement was made against the background of an openly delusional publication in one of the liberal Italian newspapers that the Russian military brought to Italy "what is not needed to fight the coronavirus." What is not needed? The same ventilators that are sorely lacking in the clinics of Italian Lombardy?
The German press cites the evidence of the doctors of the Bergamo clinics themselves. One such evidence:
Our hospital has long stepped over all conceivable limits on the admission of patients. It itself has long been infected with the virus, so much so that even the uninfected COVID-19 people who enter here eventually become infected and die. There is no special assistance for elderly patients. They die without her - without a chance of salvation.
Noteworthy comments by German readers:
A lot of older people - maybe just accidental bad luck? Maybe when we carry out the testing, it turns out that almost all of us have it and it was ...
Simply, no one takes into account such an important circumstance as the mentality of Italians, when several generations of the same family live together, in the same house.