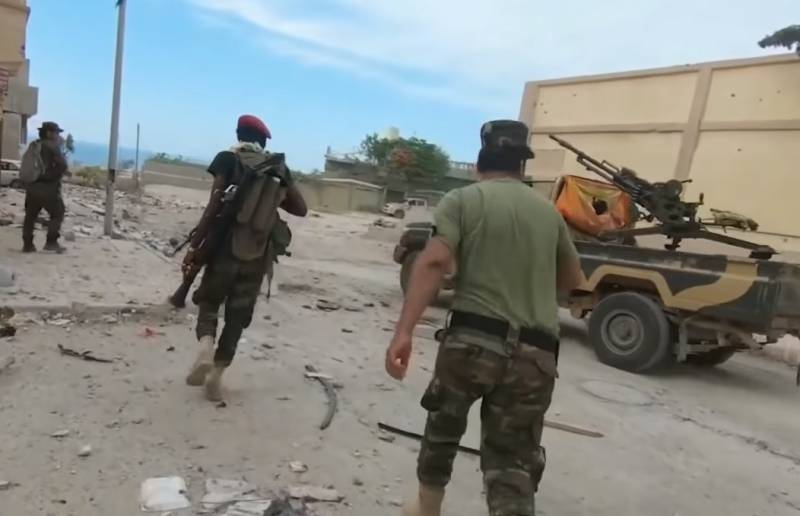 Tonight there was information from a number of sources about the actions of the Libyan National Army (LNA) in the city of Zaltan, located in the west of the country near the border with Tunisia. In particular, the information Internet portal Al Ain from the UAE reports that LNA troops took control of this city. This information is confirmed by the blogger from the Libyan city of Benghazi, Mohammed Mahjub.
Earlier, General of the Government of Libya's National Accord Government (PNS), Osama al-Juweili, stated that the formations controlled by him, conducting the Storm operation, had captured Ukba bin Nafia airbase in al-Batu region, capturing several LNA troops.
LNA spokesman Ahmad Mismari confirms the attack on the base, but claims that it was repelled. According to him, the LNA soldiers quickly responded to the attack and, after a counterattack, threw the enemy 20 kilometers from the base.
Mismari is outraged by the actions of the PNS:
The action of the PNS in this case is a very serious violation of the ceasefire.
He also claims that Osama al-Juwale enjoys the support of Turkey. Ahmad Mismari announces the presence of many pro-Turkish groups in the country, which include mercenaries from Syria and other countries, as well as professional Turkish military. In total, according to the headquarters of Marshal Khalifa Haftar, about 5000 militants supported by Ankara and fighters of the Turkish special operations forces arrived in Libya.