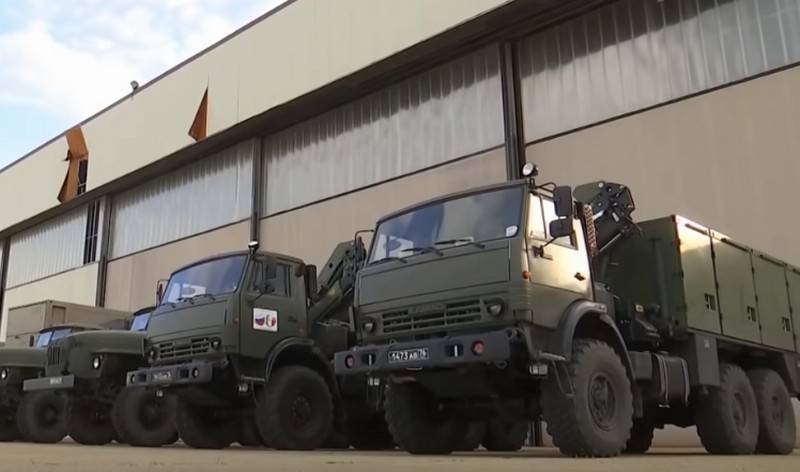 The Russian task force of the Ministry of Defense in Italy began to relocate from the outskirts of Rome to the city of Bergamo in the province of Lombardy. This was reported by the press service of the Russian military department.
On March 25, 2020, a convoy of special equipment with military specialists of the Russian Ministry of Defense began to march from the Italian Air Force Practitioner de Mare air base in Bergamo to carry out tasks to assist in the fight against the spread of coronavirus infection
- said in a statement.
It is specified that the Russian convoy, which is to complete the 600-km march, includes: a mobile analysis and diagnostic complex, mobile disinfection equipment with a supply of disinfectants, as well as special equipment to provide skilled care to severe patients. The convoy is escorted by Italian carabinieri.
The march is carried out by 22 units of Russian special equipment, as well as buses with military specialists, escort vehicles and technical support provided by the Italian side
- specified in the Ministry of Defense.
The Ministry of Defense explained that the decision to send Russian specialists to Bergamo was made after consultations with the Italian side. At the moment, the most difficult situation with the spread of coronavirus in Bergamo.