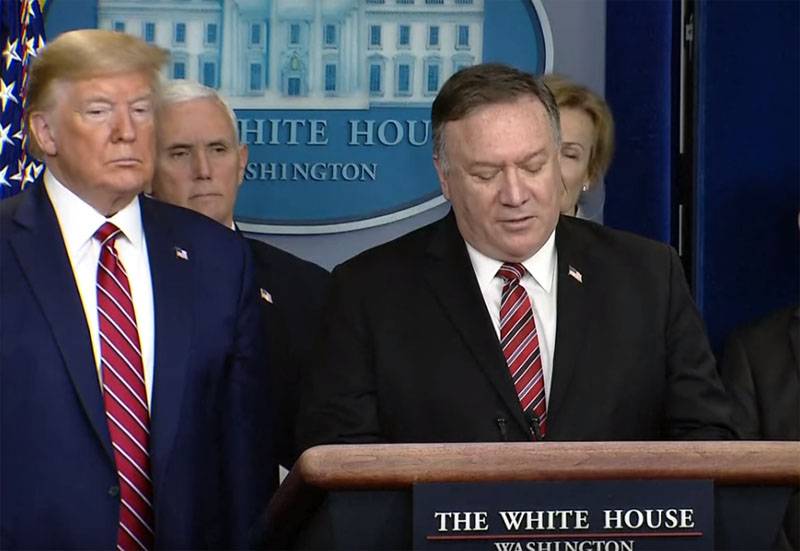 It became known that the US authorities plan to significantly cut financial assistance to Afghanistan. The material publication WION reported on the relevant statement by US Secretary of State Mike Pompeo.
According to the head of the US State Department, the United States is going to cut funding for Kabul in the amount of $ 1 billion. This decision was made because of political disagreements and the unwillingness of the Afghan authorities to negotiate with the Taliban (* a terrorist group banned in Russia).
From an article in WION:
The United States said it would cut its aid to Afghanistan by $ 1 billion after President Ashraf Ghani and his main political rival, Abdullah Abdullah, were unable to agree to form a government of national unity and therefore could not begin negotiations with the Taliban.
The publication cites a statement by Mike Pompeo, who described the situation in Kabul as "disappointing."
Pompeo:
Kabul should understand what their behavior means for Afghanistan, for our common interests. Their failure to reach an agreement on a coalition government discourages both Afghans and the United States, coalition partners who sacrifice a lot to build a new future for this country.
The US Secretary of State noted that financial assistance to Kabul could be restored if an agreement is nevertheless reached.
The head of the US State Department added that if a coalition agreement is not signed, then assistance will not go to Afghanistan not only in 2020, but also in 2021.
For Afghanistan, the loss of US funding could lead to a serious economic blow. But it is also worth noting that over the years of the American stay in this country, Afghanistan has not been able to establish the work of its economy, and the allocated funds are often called one of the components of rampant corruption.