Images appeared on the network showing the transfer of military equipment from the Turkish armed forces in Idlib province. We are talking about the actions of the Turkish military contingent to equip two more "observation posts".
The Turks create one of these posts in the area of ​​the city of Jizr al-Shugur, which is controlled by militants opposing the Syrian government forces (SAA). The object is being created on the important M4 highway, for which stubborn battles took place several weeks ago.
The Turkish army also arranges another observation post on the M4 highway, but somewhat east. It is located between Jizzr al-Shugur and Serakib - in the area of ​​the settlement of Ariha.
If the question is, as the Turkish side claims, about the establishment of ceasefire observation points, then for what purpose are self-propelled howitzers and towed long-range artillery towed to these objects?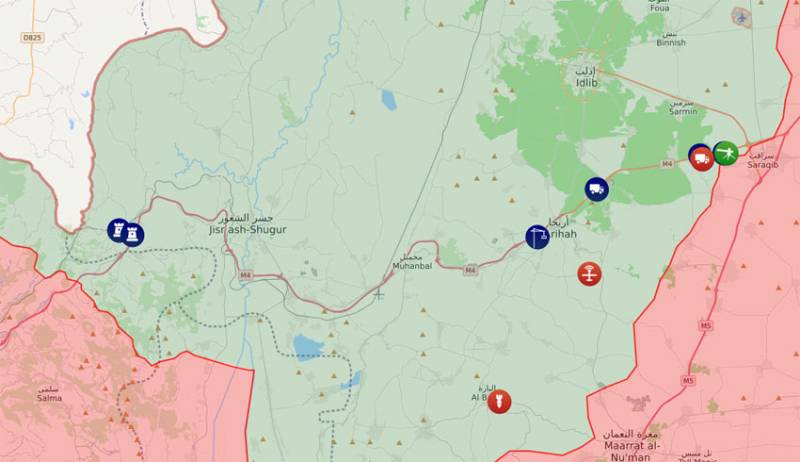 The Syrian media write that this is not an arrangement of observation posts, but a real attribute of Turkey's military occupation of the country. It is noted that the Turkish army can use artillery, for example, to support militants if they suddenly try again to seize Serakib or advance in the south of Idlib province.
Turkey itself did not explain why heavy military equipment, including long-range artillery, was being transferred to observation points.