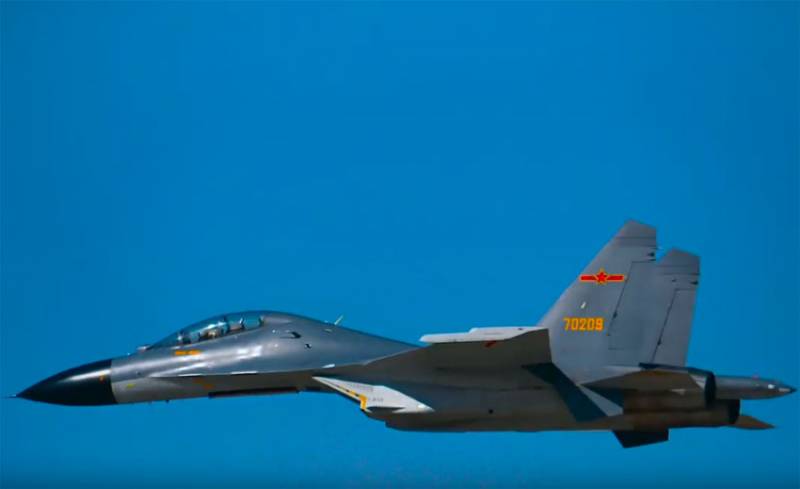 Chinese military industry has shown steady progress recently. China has achieved significant success in creating new generation fighter jets, launched the production of warships, built its own aircraft carrier for the first time, and is actively developing hypersonic missile technologies. It would seem that in front of the Chinese "defense industry" new perspectives are opening up.
However, this rapid development of the Chinese military-industrial sphere has its own reverse side. It is connected with the fact that soon Chinese companies from the military-industrial complex may face a serious crisis. And it is not connected at all with the financial situation or a decrease in the volume of the state defense order. It is connected with the technological side of the issue.
The fact is that all the main Chinese achievements in the military industry were related to the fact that China openly copied the technologies of other states. He bought something, received something through other channels.
Perhaps the largest volumes of technology borrowing are associated with Soviet and Russian models. After all, in China they themselves do not hide the fact that they often acquire military equipment in small batches, first of all, with the goal of carefully studying it and building on its basis an "own version". In principle, this is exactly how the PLA Air Force appeared with numerous variants of fighters with the designation "Jay." Their basis, mainly, is the Soviet and Russian Su aircraft of various modifications. Some were collected under license, others appeared when using the explicit "copy-paste" method.
But in the world of industry there is a law in which the main factor in determining the pace of development and technological improvement is its own technological experience and its own technological base. If this base is borrowed even from the best companies in the world, and if huge funds are allocated for "copying" this base, then production will be buried "in the ceiling" after a short time. For further development, it is necessary either to borrow foreign technologies and experience again, or to completely reformat the approach to creating high-class technology - completely refusing blind copying.
After all, if the development of industry was based only on copying other people's technologies, then, in principle, any wealthy country could "rivet" its "analogues" of the German Mercedes, and even with the best quality of the final "product".
That is why the development of the Chinese military industry resembles a colossus with feet of clay - outwardly impressive and even perhaps frightening, but on the whole the problem of further improvement has not yet been solved.