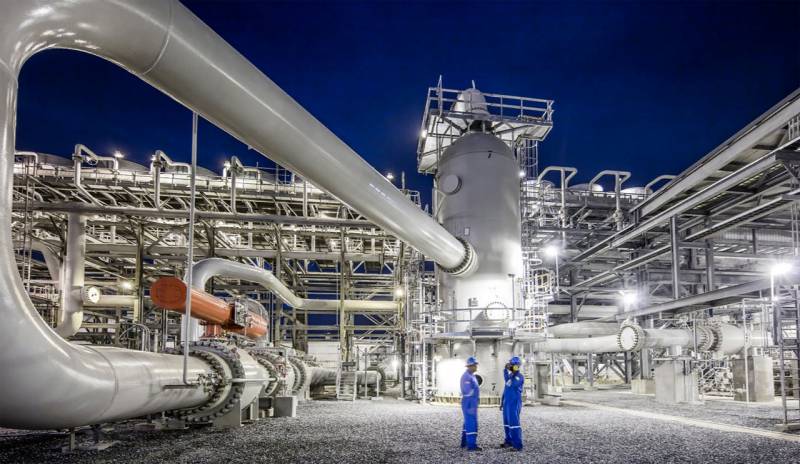 The American press published material on the situation on the oil market. In particular, we are talking about large exporting countries of "black gold".
In the Bloomberg material, the author writes that a strange trend has been identified in recent years. From the article:
It seems that for most of the world, having large oil reserves is a curse. There are countries in which huge reserves of hydrocarbons, but this often weakly affects the welfare of their citizens.
Bloomberg cites countries such as Angola, Kazakhstan, Nigeria, Mexico, Venezuela.
At the same time, the author notes that other countries used the presence of oil for rapid development. The main example is the Gulf countries.
From the article:
Qatar, Kuwait and the United Arab Emirates are already richer than Switzerland. Saudi Arabia, Bahrain and Oman are on the same level with Japan or Great Britain.
Moreover, the author says that the "oil curse" is already beginning to spread to prosperous countries. It is noted that the same Saudi Arabia national reserves in the period of low oil prices (2014-2018) fell by several hundred billion dollars.
From the article:
With oil prices above $ 100 per barrel, Riyadh's reserves reached 50% of GDP. By 2018, only 10 percent of the percent of GDP remained from them. If prices do not go up in the near future, the kingdom will have to go into debt.
The author writes that the "oil curse" can be overcome only in one case: to make serious changes in the economic plan, including changes in the understanding of the situation by the monarchies of the Persian Gulf.
Author:
The era in which the Gulf states and their sovereign wealth funds were magical ATMs, ready to pay the highest price for the purchase of assets on all continents, may come to an end.