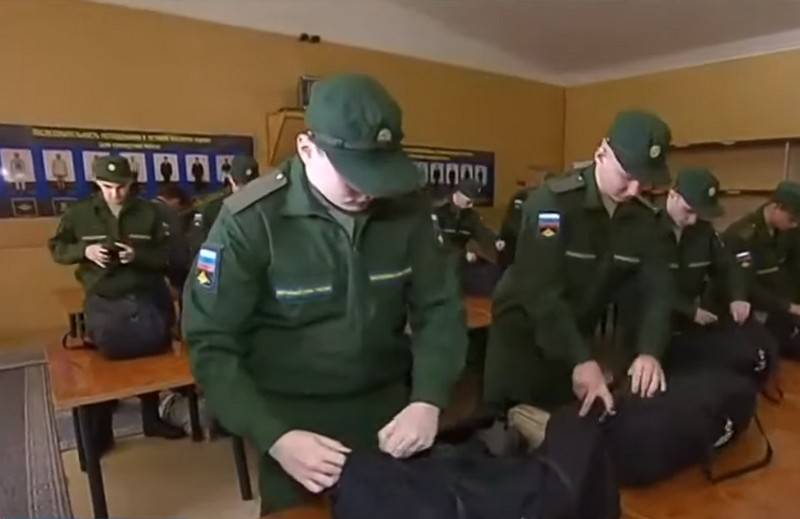 The Russian Ministry of Defense does not intend to cancel or postpone the spring conscription due to the announced pandemic of the new coronavirus, the conscription will be held within the statutory deadlines. This was stated by Defense Minister Sergei Shoigu.
Cancellation and transfer of spring conscription to military service will not be
- said Shoigu, adding that the draft of citizens for military service will be held in strict accordance with the federal law "On Military Duty and Military Service" from April 1 to July 15.
The head of the military department explained that within the framework of the draft commission, all recruits will be checked for coronavirus before being sent to duty stations, and upon arrival in military units all recruits will be quarantined for two weeks.
Only citizens with negative results after diagnostic tests are sent to the troops
- the minister stressed.
Earlier, a spokesman for the Russian President Dmitry Peskov said that he was asked about the possible cancellation of the spring draft for military service due to the coronavirus. In response, he said that this issue is within the competence of the military department and promised to transfer it to the Minister of Defense Sergey Shoigu.