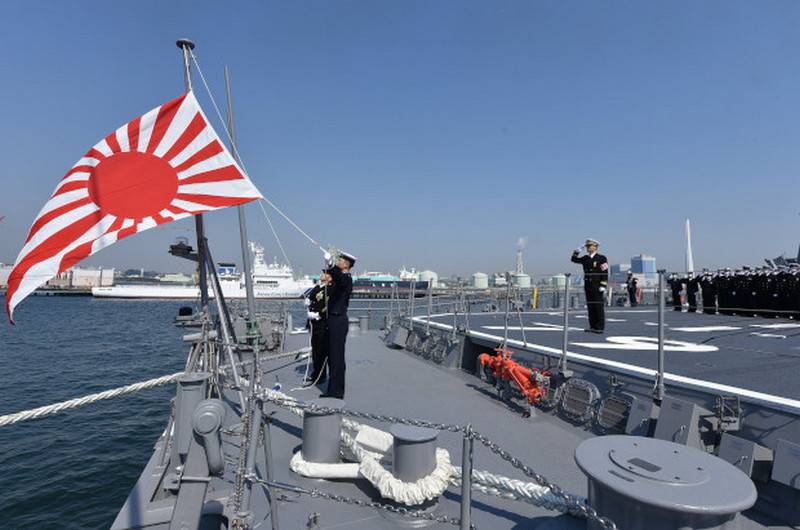 The latest Japanese destroyer Maya, which our publication wrote about putting into operation, is included in the US missile defense system. According to the Yomiuri newspaper, this was facilitated by the latest destroyer-installed information system with US ships and aircraft.
According to the newspaper, the destroyer-mounted Aegis computerized tracking and guidance system allows you to instantly receive data on enemy missiles and aircraft, even if they are not yet visible to the ship's radars. According to the Japanese military, this significantly increases the ability to intercept Chinese cruise missiles and ballistic missiles in North Korea.
The destroyer will be deployed at the base of the Japanese Navy Yokosuka at the entrance to Tokyo Bay. On Thursday, the ship is included in the US missile defense structure in the Far East.
It is noted that so far only the latest Japanese destroyer Maya is equipped with the modernized Aegis system, in the future it will also receive the missile destroyer Haguro, which is planned to be transferred to the Japanese Navy in March 2021, the previous ships of the series are equipped with an earlier version of Aegis. The plans of the Japanese self-defense forces include equipping such a system with 13 E-2D early detection aircraft, which are only planned to be purchased.
As stated in the command of the Navy self-defense of Japan, "May" is the first in Japan
navy
received the SM-3 Block IIA missiles developed jointly with the United States. According to the Japanese military, this missile has a range of up to 1 thousand kilometers and is capable of intercepting ballistic targets at an altitude of up to 500 km.