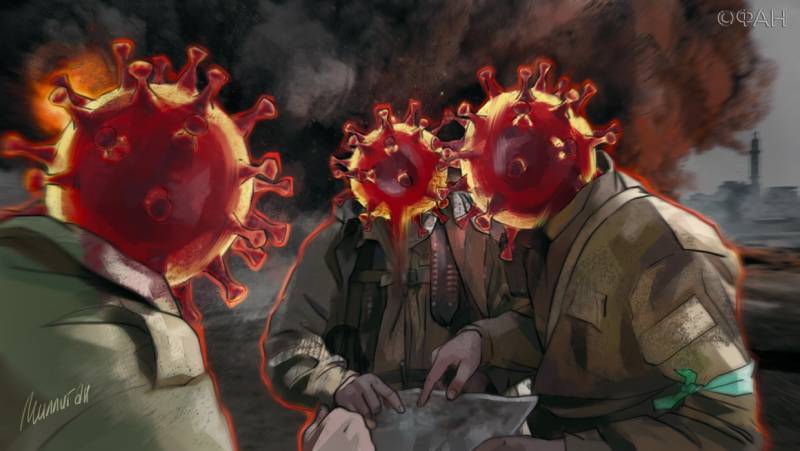 Yes, so that your feathers are dull!
Are you afraid of a global crisis due to coronavirus, and even more so panic? But this is precisely what the power structures around the world are doing now! So you are a pessimist. Sorry, a well-informed optimist. But not only. This also means that it will be difficult for you to believe: a) that scientists will soon develop the necessary vaccine against COVID-19; b) that global quarantine will work; c) that soon you will have to work normally again; e) that summer will come after spring.
Much of what you read below goes on social networks and network publications, and a lot - a very long time ago, before the coronavirus, the author only tried to accumulate and comment on the most vivid and significant points. (The author, like many people, despite all the scary numbers and hysteria in the official media, did not leave the vile feeling that someone was globally doing dark things under the antivirus noise.)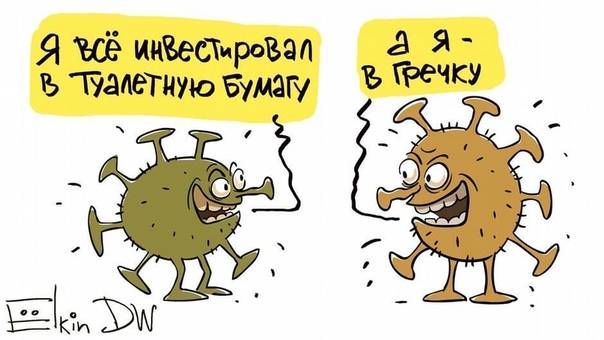 When business publications report the multibillion-dollar loss of the richest people on earth - this is a clear attempt to cast a shadow on the wattle fence. And add wood. But in general, this is simply ridiculous: these gentlemen would have the problems of ordinary people who might be about to be kicked out of work without any severance pay, since the owners ran out of money.
However, is it worth paying attention to governments and the best representatives of the business community? They usually have to behave like those cuckoo with a cock from Krylov's fable. But what to do now is not entirely clear, that is, completely incomprehensible. So it remains only to fool the public, for which they took power and big business. And apparently, they came together.
The author's media campaign, launched over an invincible disease, painfully recalls the pre-election PR battles of the past. Real political politicians once perished in them: the eternal presidential candidate Zyuganov, Primakov and Luzhkov together with the Fatherland party, and even a potential adversary of our interim president Medvedev with a purely Russian surname Ivanov.
The waves of negativity do not just go on increasing, but deliberately alternate with short respects so that each next blow can be felt as painfully and stronger as possible. For example, it was worth only voicing several reports that in Hubei, with the exception of Wuhan, the first epicenter of a new misfortune, there were no new cases of infection in a week, as the response immediately followed. Several authoritative sources immediately announced the threat of a second wave of virus in the Middle Kingdom. It was reported that even WHO experts had signed up to this.
And the Russians will not be able to sit out
In parallel, the main information stuffing has already migrated to Europe, where amateurs have figured out their adequate answer. As soon as the number of deaths per day in Italy decreased (from 368 to 349) and many concluded that it would be possible to go to zero by April 10, a series of "sadnesses" from other EU countries rained down. And not necessarily with numbers, but with shocking shots - crowded hospitals, empty store shelves and bursts of trucks at the borders.
Well, in Italy they just paused, since the very next day there were 475 dead there. Russian statistics on the Italian and Chinese background so far look rather weak, but also with a down-up wave. After an increase in the number of cases, 30 were only 18, but then immediately either 45 or 47.
For example, someone just had to hint that by the summer it would all be over, and behind the date of April 10, there was some knowledge that life was getting better. And what? Instantly in response to the next portion of horror stories, moreover, already deeply analytical in nature, with deliberately emotional headlines.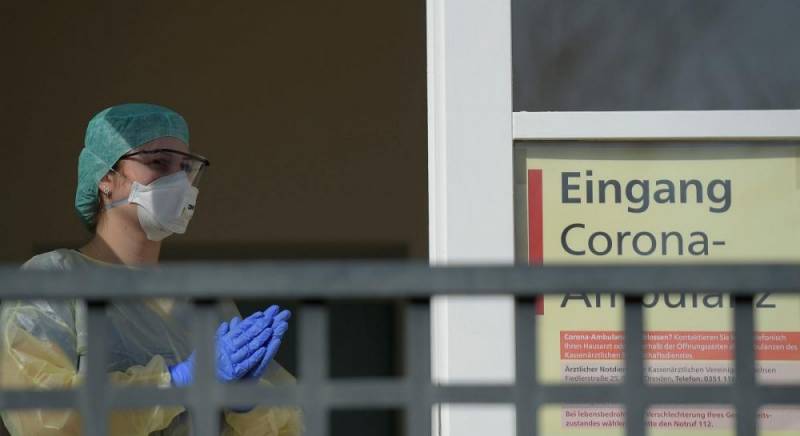 Like the statements of experts from the Robert Koch Institute, pay attention to the German one (but what about it, this is not "British scientists" to you). They seem to have no doubt that the coronavirus pandemic "could" drag on for two years. Or it may not drag out, or maybe it will stay with us forever, like normal flu, only people will learn how to treat it.
Or even cooler: "Why am I afraid of the coronavirus and those who say that it is not dangerous" - from the pages of the propagandist Сont.ws. And I naively hoped that they were propagating there in a completely different direction. That's about oil, they correctly write: "Falling oil prices: a crisis or a game?"
On Thursday, reading and staring Russians also threw a coal, putting up for public discussion the first victim of coronavirus in Russia - a 79-year-old woman with a full set of almost deadly diagnoses. Due to the detected infection, COVID-19 was urgently transferred from a private clinic to an infectious diseases clinic, where she died due to a blood clot that was unlikely to be associated with pneumonia, apparently, long before coronavirus.
Frightening shots from Italian hospitals, letters from doctors and inappropriate statements by WHO, duty intimidation by curfew, which is then graciously refuted directly from the city hall ... What is this if not propaganda? Built according to all the laws of war. And succumbing to it for a thinking person is the last thing.
Make a fool ...
But with protective measures in Russia in Russia everything is in full openwork. On the principle of "make a fool to pray to God, so he will break his forehead", they are trying to make quarantine in such a way that no one seems. The audience from TV screens and from the pages of newspapers is still only gently criticized for not sitting at home and not putting on masks, although the same fool also understands that there can be more harm from them than good.

This, however, only with mindless pulling. Soon, it seems, the bells under the nose will be forced to put on, as in the cult "Kin-dza-dza." But after all, there are no thermal imagers at airports and train stations, and only the first signs of the installation of disinfection sprayers and rinse aid in crowded places.
But the main thing - more than three do not gather! Oh, sorry, more than fifty, although at first there were more than five thousand. "It will be too much," the hero of a plasticine cartoon would say. Here, by the way, is a direct quote from social networks:
"And what did you think that we have lasers here that diagnose the moisture of eyelashes, which is immediately transmitted to the statistical department of the Ministry of Health? Yes you? Next to the hospital, enterprising grandmothers sell honey, garlic and onions. Innovative and "nano", of course! But it is possible that with the virus in the load, you can't immediately detect it. "
Many managers of large enterprises are seriously ready to buy an artificial respiration apparatus at the first-aid post - look at the Avito network flea market, demand there is growing at the same rate as for muzzles. Viral panic, coupled with anti-virus hysteria, can sooner or later give a domino effect - then it will hit very hard both in economies and in lifestyle.
But in fact, without sports and culture, without the masses gathering more than three, more than fifty and even more than five thousand, you will not last long. The Olympic flame has already flown to Japan, and this, frankly speaking, is a ray of hope. So let's pray to God that the first positive from China starts to work, otherwise the wave sweeping away everything in its path may not be stopped.