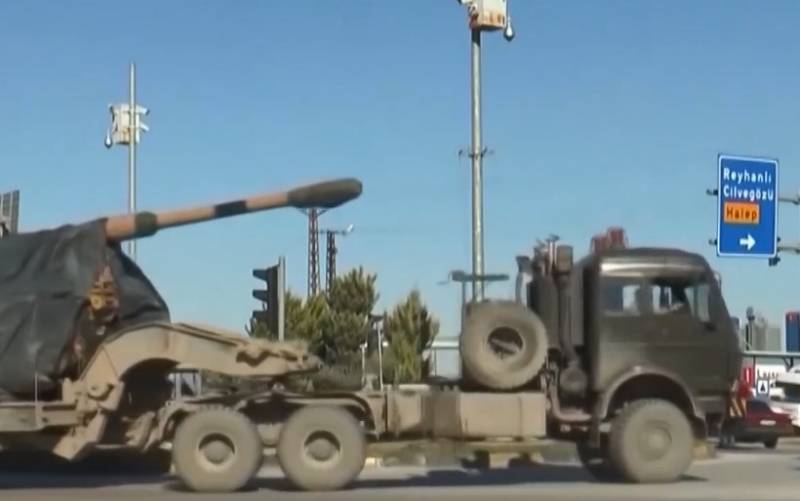 Yesterday and today in a number of provinces of Syria there was an intensification of numerous warring parties. Civilians often suffer from this.
Syrian journalist Mohamad Rashid said that in the north of Aleppo province, fighters of the so-called Syrian Democratic Forces (mainly Kurdish formations) are shelling the city of Afrin and its environs. There are wounded among the civilian population. Halab Today from Aleppo also confirms this information.
The Masar Press news agency reports a high-explosive mine explosion near the village of Maan in the province of Hama, in northern Syria. As a result, two local residents were injured.
In the northeast of Latakia province, HTS militants attacked the positions of the Syrian military. The attack was repelled. The response was shelling around the settlements of al-Hasaniyah, al-Sirmaniyah and Kabani. Radicals from Khayyat Tahrir al-Sham (formerly Jebhat al-Nusra, a banned organization in the Russian Federation) also attacked SAA troops in southern Idlib, near the village of Khazarin. During the attack, jihadists liquidated the multiple launch rocket launcher from the ATGM.
In addition, to prevent joint Russian-Turkish patrol along the M4 highway, the militants made the road impassable for cars. With the help of construction equipment, they destroyed the pavement in several places, dug ditches and poured shafts. It is also reported that jihadists are mining this major road. At the same time, terrorists are driving women and children to the highway, forcing them to speak out with imaginary protests against the presence of SAA. The cries of "Assad must leave" are again heard in the west of Idlib.
On the Internet, the radicals turned to the Russian and Turkish military. In it, the jihadists promised to start cutting off their heads if they did not stop patrolling the M4 highway.
According to the Syrian Observatory for Human Rights (SAHR), in the Hasek province near the town of Kamyshly, four American army armored vehicles blocked the highway in front of the military police convoy of the Russian Defense Ministry. Because of this, the Russian convoy had to stop patrolling and return to base.