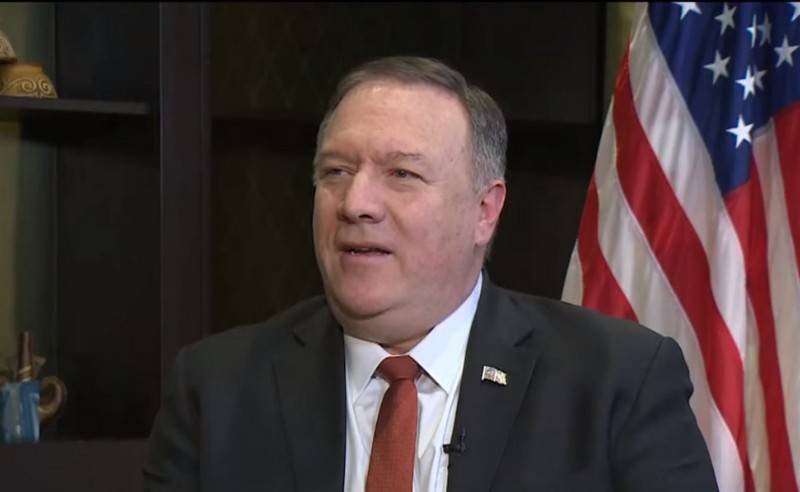 Russia is guilty of the murder of "dozens of Turkish military personnel" in Syria. This statement was made by the head of the US State Department Mike Pompeo in an interview with reporters. The conversation was broadcast on the website of the US Department of State.
According to Pompeo, Washington is confident that Russia is involved in the killing of "dozens of Turkish military" in Syria, so the US administration will consider additional measures to assist Ankara in "stopping violence in Idlib" and the rest of Syria.
We are confident that Russia (is responsible for) the killing of dozens of Turkish military during their military operations. We support Turkey, our NATO partner, and will consider taking additional measures to help Turkey and put an end to violence in (the province of) Idlib and the rest of Syria
- the US Secretary of State told reporters, while not specifying what the US assistance to Turkey would be.
As the American media noted, before the United States did not directly accuse Russia of the death of the Turkish military in Idlib province.
Earlier, they promised to help Ankara in NATO. According to the Secretary General of the alliance, Jens Stoltenberg, NATO is providing assistance to Turkey and will continue to provide, but in turn, Ankara must stop the migration flow to Europe.
Recall that on February 27 this year, Turkish soldiers who are in the ranks of the armed opposition, were hit by the Syrian government army, during which 36 Turkish soldiers died and more than 30 were injured of varying severity. This incident led to a new confrontation between the Turkish army and the Syrian government forces, which ended only after negotiations between the presidents of Russia and Turkey.