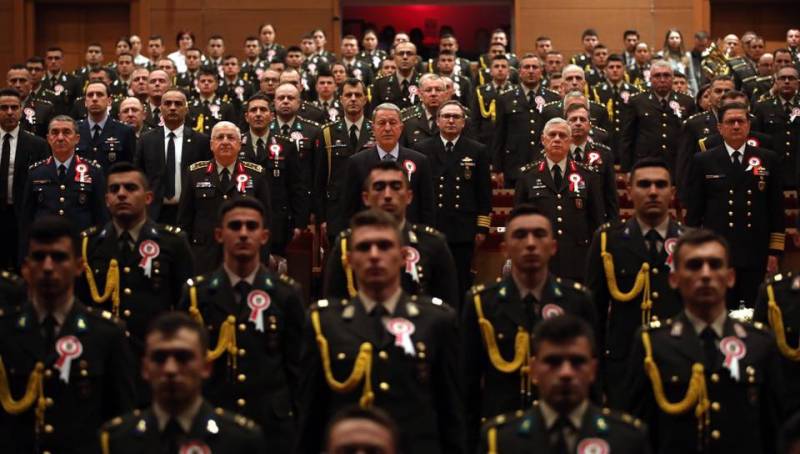 Turkish media reported a decision regarding the military exercises, maneuvers and the call of reservists planned for 2020. According to the TRT Haber television channel, the country's Ministry of National Defense decided to postpone military training for reservists and conduct exercises to a later date.
This decision of the Hulusi Akara department is associated with the threat of the spread of the coronavirus. The media note that reservists involved in military training and exercises may be undiagnosed carriers of the disease. And when they get into military groups, the disease can begin to spread uncontrollably in the units and formations of the Turkish army.
The main mobilization department of the Ministry of Defense of Turkey says that they have not yet decided on the exact date of the resumption of the appeal of the reservists to conduct maneuvers, as well as the date of the resumption of the exercises. It all depends on the sanitary-epidemiological situation in the country.
The Turkish Ministry of Defense notes that the draft campaign at this stage will not be completely canceled.
Earlier, the Turkish Ministry of Tourism considered the issue of possible postponement of the start of the holiday season for a month. Now, the department says that the tourist season 2020 can be completely frustrated due to closed borders, the cancellation of flights and other crisis phenomena that accompany the spread of coronavirus.