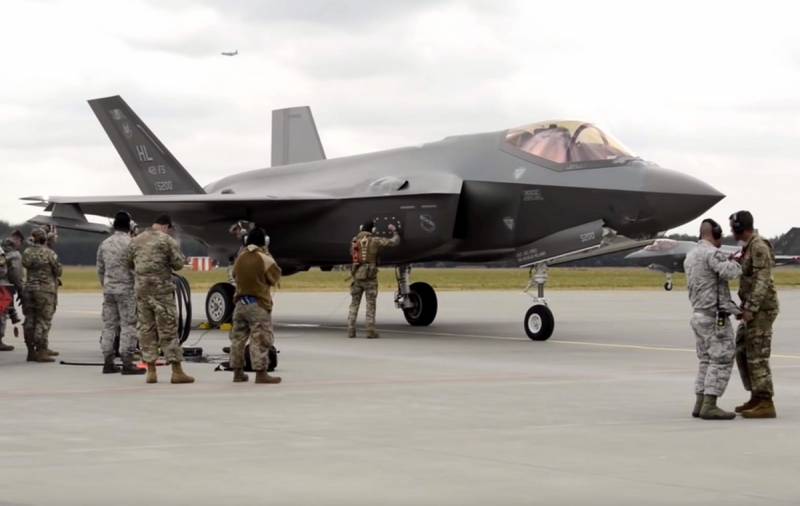 The US Department of Defense has published official explanations for the overpricing of the Lockheed Martin F ‑ 35A Lightning II multipurpose combat aircraft ordered by Poland. This is reported by American media.
The Polish Ministry of Defense signed an agreement on January 31 this year to supply 32 American fifth-generation fighter aircraft F-35A. The contract value amounted to $ 4,6 billion, in addition to supplying the aircraft themselves, it includes training for Polish pilots, the supply of flight simulators, as well as logistics support. Pilot training will begin in 2024, it will be held in the United States, Poland will receive the first F-35s in 2026, and delivery is scheduled for 2030.
Fighters will be delivered as standard on Block 4, but some journalists drew attention to the fact that the F-35A fighter for Poland costs more than the same fighter purchased by the US Air Force as part of the 14th small-batch lot. The difference in cost is approximately $ 9,5 million per fighter.
The Pentagon explained that the above difference stems from three main elements - $ 5 million is the amount of administration mediation in accordance with the provisions of the US government's foreign military sales program (FMS), about $ 4,4 million is the cost of inflation, and the rest (about 61 thousand dollars) is the cost of a parachute.
As previously reported, in September last year, the US Congress approved the sale to Poland of 32 F-35A fighters. The preliminary cost of the order was $ 6,5 billion, but Warsaw apparently managed to lower the cost of the contract during the negotiations.
According to the statement of the Polish Minister of Defense, the acquisition of fifth-generation F-35 aircraft will enhance the combat capabilities of F-16 aircraft and completely get rid of "worn-out Soviet aircraft without combat value." We are talking about the MiG-29 and Su-22 standing in service with the Polish Air Force.
To date, the Polish Air Force has 27 MiG-29s, as well as 48 F-16s and 18 Su-22s.