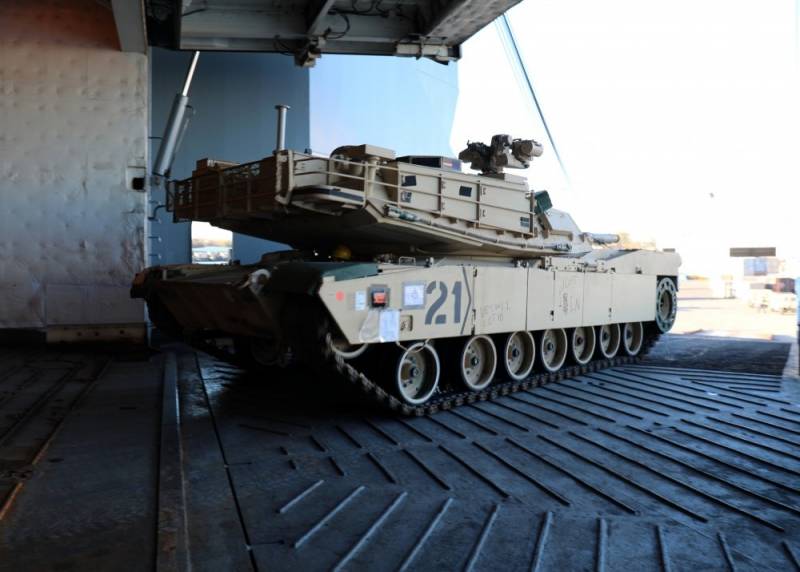 In the United States, a decision was made to abandon the further transfer of forces and assets in preparation for the large-scale exercises Defender Europe 2020 (Defender Europe 2020). The transfer of American troops to the European continent was launched in January. It was planned to conduct the largest military maneuvers of NATO forces since 1995.
Since January, several thousand troops have been deployed to the Old World. However, now the American command has ordered the termination of the transfer. The cause was the coronavirus pandemic.
From a Pentagon official report:
As of March 13, any movement of personnel and military equipment from the United States to Europe has ceased.
In the United States, they asked what was supposed to be done with respect to the American military personnel who had already been deployed to Europe.
The Pentagon replied that the Allied Spirit could be the only training exercise that the U.S. forces would participate in. They plan to participate units of the armored brigade.
From a message from the US Department of Defense:
The rest of the troops we deployed to Europe will return to the United States.
Thus, it was decided to refuse to conduct a number of exercises, which were to be included in the "set" of the Defender of Europe 2020, as well as accompany it. These are Saber Strike, Dynamic Front, Joint Warfighting Assessment, as well as Swift Response.
The situation with the abolition of major military maneuvers due to the latest pandemic
stories
happens for the first time.