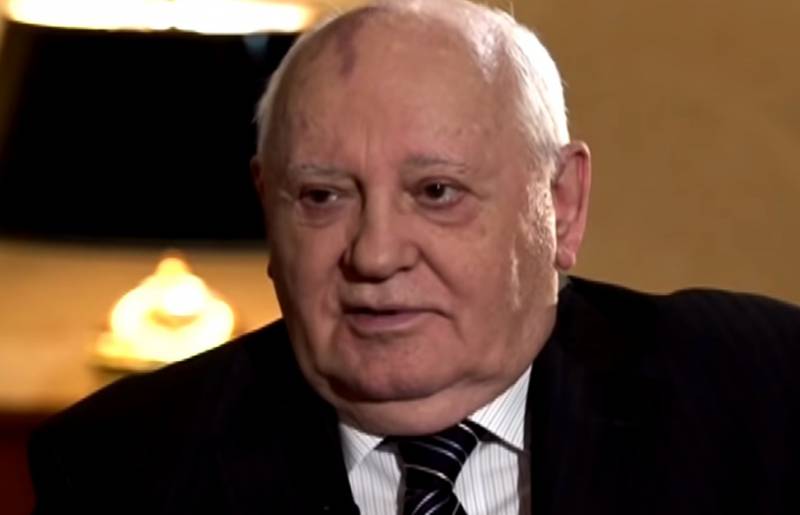 In the modern world, the threat of nuclear war is growing, so the leaders of Western countries should heed the peace initiatives of Vladimir Putin. It should be understood that balancing on the brink of war and peace is a dangerous and adventurous policy.
This is the main idea of ​​the appeal of the former president of the Soviet Union Mikhail Gorbachev to the leaders of the leading world powers, which was published in
Novaya Gazeta
.
The ex-head of the USSR considers dangerous the allegations of the acceptability of war and the use of force. He believes that the "hawks" escalate the situation for the sake of power. The global world is too fragile, and it is very easy to bring it to chaos.
Gorbachev, warning, mentions the expression of Clausewitz:
War is a continuation of politics by other means.
Mikhail Sergeyevich considers such a continuation unacceptable:
If the consequence of politics is war, then down with such a policy! Stopping any action that brings catastrophe closer is what responsible politicians have to offer peoples.
The former head of the Soviet Union regretted that the leaders of the United States and Great Britain did not accept the invitation of Vladimir Putin to come to Moscow to celebrate the 75th anniversary of the Victory. They missed the chance to negotiate with other permanent members of the UN Security Council, discuss sensitive issues, and reaffirm the thesis of the inadmissibility of nuclear war.
However, the fact is that the leaders of countries have long ceased to listen to Gorbachev's statements.