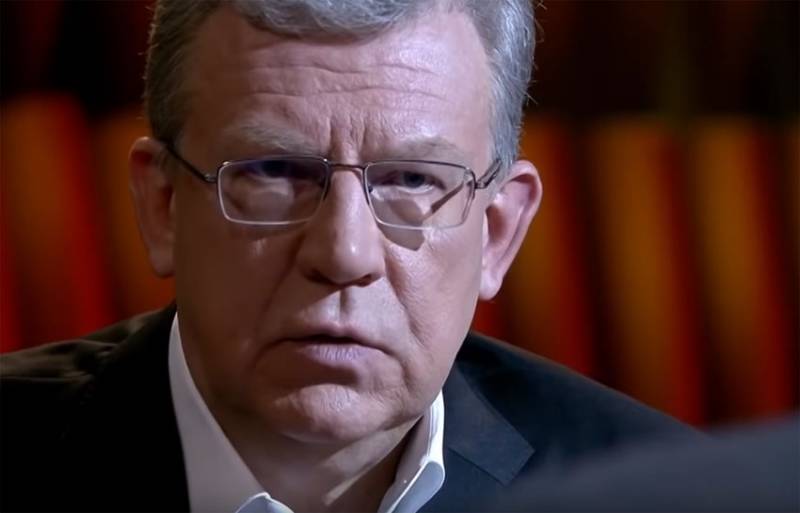 There are classic arguments as to why the Russian economy will not be able to reach the planned targets outlined by the president. And the plans, it is worth recalling, are economic growth at rates that are higher than the global average - that is, at least about 3,6% per year. In recent years, it has not been possible to achieve such indicators. According to the head of the Accounts Chamber, this year will not succeed. At the same time, Alexei Kudrin immediately offers an explanation.
According to Kudrin, according to the results of 2020, "economic growth will be about zero." It is noteworthy that earlier the interpretation of "near zero" was already proposed by representatives of the economic elites of Russia. And indeed, even under quite favorable conditions in the markets, including the hydrocarbon market, economic growth fell within the range of 1-1,8%.
Alexei Kudrin believes that this year the "near zero" regime will be associated with a fall in oil prices, a sharp depreciation of the national currency.
According to Kudrin, if the price of oil is about $ 35 per barrel at a dollar exchange rate of 72 rubles, the budget will receive less than 3 trillion "oil and gas revenues".
At the same time, for some reason, among economic experts, they rarely talk about how much additional revenue the state received when oil prices were above $ 50, which they held for a long time and exceeded $ 65 per barrel.
Meanwhile, foreign economic experts believe that the rolling economic crisis can be more than serious, since, in their opinion, "numerous financial and credit bubbles may begin to burst in the Chinese economy and other markets."