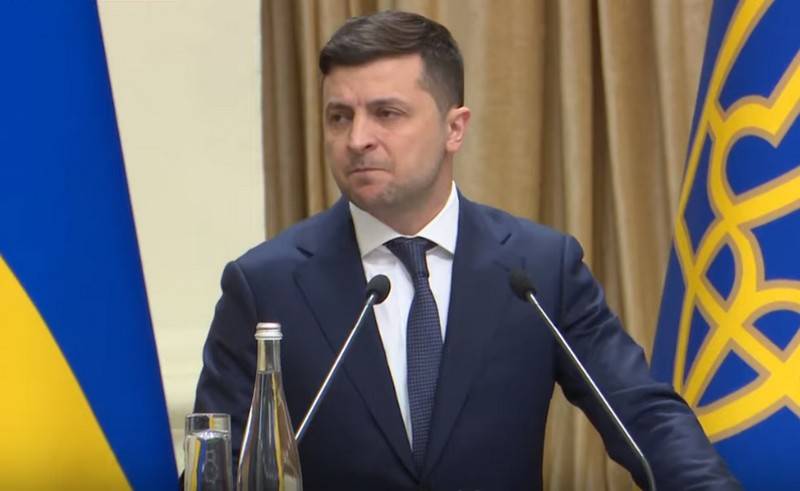 Ukrainian troops in the area of ​​the operation of the United Forces (OOS) in the Donbass will give an adequate response to enemy actions. This statement was made by President of Ukraine Vladimir Zelensky.
At the ceremony of introducing the new Minister of Defense of Ukraine Andriy Taran, Zelensky, in particular, said that Kiev is currently doing everything possible to resolve the conflict in the Donbas peacefully, but this does not mean that you can "shoot with impunity" at Ukrainian soldiers.
I do not advise the adversary to think that our desire for peace weakens our ability to fight back. This is not true. The Ukrainian military is always authorized to give a powerful response to the actions of the aggressor. Anyone who thinks that you can shoot Ukrainian soldiers with impunity is fatally mistaken
- said the Ukrainian president, adding that this is indicated by "statistics of enemy losses in March."
As previously reported by the Ukrainian Ministry of Defense, only on March 10, "armed formations of Russia" (as the fighters of the Republican NM are called in Kiev) violated the ceasefire 17 times, which led to the deaths of three Ukrainian military, 7 more were injured of varying severity and 2 - combat injuries.
In turn, representatives of the Donetsk republics have repeatedly stated that the main share of losses of the Ukrainian army is non-combat losses from drinking alcohol, hazing and safety violations. However, the OOS command specifically writes them off to combat, recording the Armed Forces servicemen as "dead from enemy fire."