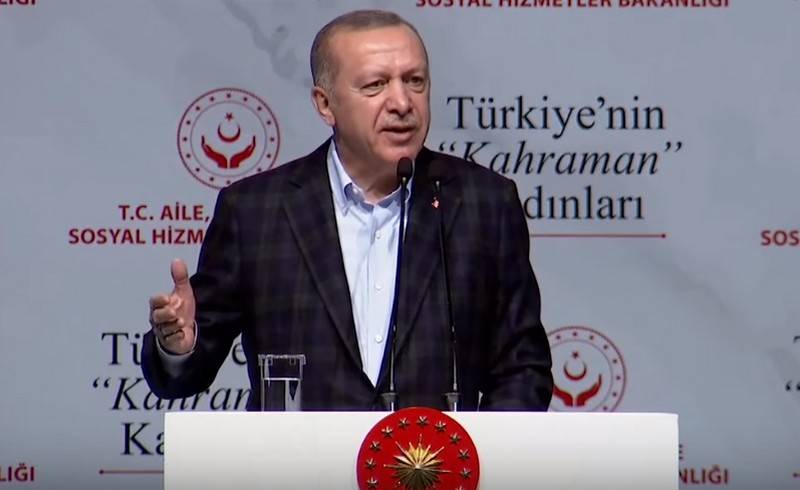 Turkey requested additional NATO assistance in connection with the situation in the Syrian province of Idlib. This was stated by Turkish President Recep Tayyip Erdogan following a meeting with Alliance Secretary General Jens Stoltenberg.
Speaking at a joint press conference with NATO Secretary General, the Turkish leader said that he requested additional assistance from the alliance in connection with the current situation in Syrian Idlib. According to him, the situation in Syria threatens all European states.
No country in Europe has the right to indifferently look at the humanitarian drama in Syria. We expect solidarity and additional assistance from NATO
Erdogan said, adding that Turkey is the only NATO country that "fought the Islamic State (banned in Russia) and lost many of its troops."
In turn, the NATO Secretary General assured the Turkish President that the alliance would provide additional assistance to Turkey, supporting it in "various ways."
This includes defensive missile systems that help defend Turkey against threats from Syria.
- added Stoltenberg.
Erdogan said earlier that Turkey has the right to unilateral actions in Syria if Russia does not fulfill its obligations.
Recall that on March 5 in Moscow there were lengthy negotiations between the leaders of Russia and Turkey, the result of which was the introduction of a ceasefire in Idlib province and the cessation of hostilities from 00:01 on March 6. The parties agreed to continue a peaceful settlement of the conflict.