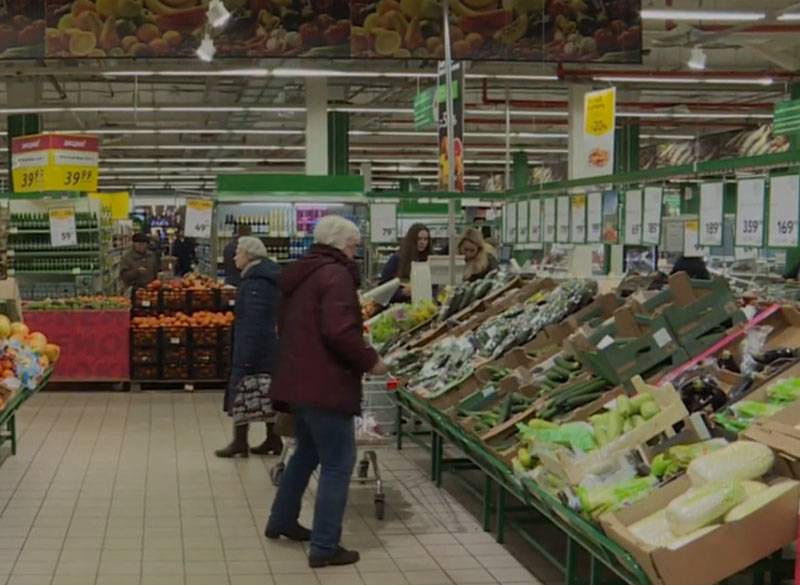 In connection with the situation in the oil market and its impact on the exchange rate of the Russian ruble, economists began to discuss how this situation will affect the lives of ordinary citizens of Russia.
Recall that as a result of a drop in oil prices (by almost a third), the Russian currency also collapsed. After the jump in the dollar and the euro to 75 and 85 rubles, respectively, there was some adjustment. At the moment, these currencies are trading at 72,7 and 82,6 rubles. A barrel of Brent crude oil won back about $ 6 yesterday and is sold at about $ 37,2.
Economists say that speculators can take advantage of the market situation. Even if the ruble regains its main position against the backdrop of newly growing oil, for speculators this will not be an occasion to return prices immediately to the level of March 6-7. And it's not just about speculators.
First of all, a significant rise in price will be associated with foreign goods. And this is an extensive product group: from clothing and medicine to cars.
At the same time, experts believe that there will not be a rise in price of essential food products, including bread, cereals, milk, chicken eggs.
It is noted that there will be a further decrease in the number of Russians who want to get to rest abroad. This is due not only to the depreciation of the ruble, but also to the spread of the coronavirus COVID-19.
In general, it is noted that the average Russian may face a decrease in purchasing power, and the duration of the process depends on how quickly the exchange rate of the national currency stabilizes. At the same time, it can be stated that talking about "Russia's withdrawal from dollar dependence and from the dependence of the ruble exchange rate on oil prices" was, to say the least, premature.