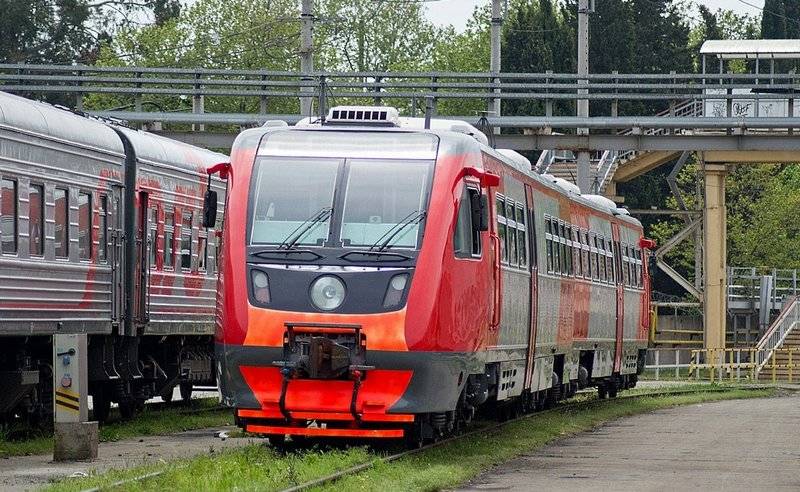 Regular rail passenger traffic opened between Anapa and Kerch. The first train has already departed from Crimea to the Krasnodar Territory along the Crimean Bridge. This is reported by local media.
As explained in the "Southern Suburban Passenger Company", trains between Kerch and Anapa will run daily, morning and evening. On Friday, on weekends and holidays there will be an additional daily staff. Travel time will be two hours, the ticket price from Kerch to Anapa is 439 rubles. Previously, communication between these cities was possible only by road.
The carrier company launches RA-2 rail buses, which were not previously used in Crimea, as passenger trains on this route. Each train consists of three comfortable cars equipped with heating and ventilation systems, information boards, sanitary cabins. The rail bus is capable of speeds up to 100 km / h.
The RA-2 rail bus was produced from 2005 to 2015 at the Metrovagonmash plant (Transmashholding). Built 120 trains. It is a multi-wagon version of the RA-1 rail bus, for passengers it became possible to switch from wagon to wagon during movement. It was produced in 4 versions and is used in the subway, suburban and official traffic. It is mainly used on sections of non-electrified railway tracks with intensive passenger traffic.
The capacity of cars is 68 people. (head) and 86 people (trailed), speed (constructive) - 120 km / h, composition - 2, 3 and 4 cars.