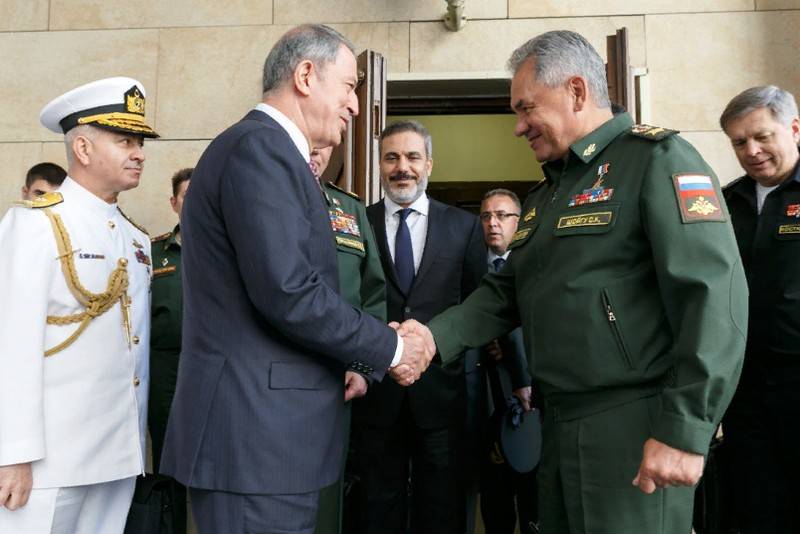 A delegation of the Russian Ministry of Defense will arrive in Ankara next week to negotiate on the Syrian province of Idlib and other issues related to Syria. This was stated by Turkish Minister of National Defense Hulusi Akar.
According to the head of the Turkish military, the Russian military will arrive in Ankara next week to conduct a series of negotiations. The main theme is the Syrian settlement and the organization of the Russian-Turkish patrol of the M4 highway in Syria based on the agreements reached.
From March 15, we will begin joint patrolling of the M-4 highway. We started working on the principles of a safe corridor that will be installed along the highway. Russian military delegation arrives in Ankara earlier this week
- said Akar, while not specifying the composition of the Russian delegation.
The Russian Ministry of Defense does not comment on this information.
Meanwhile, it became known that a high-ranking representative of the Islamic Revolutionary Guard Corps (IRGC) Farhad Dabiryan, who previously held the post of commander of the corps in Palmyra, was killed in Syria. Details of the death of the Iranian military are not given.
Recall that Iran has officially supported the Assad's Syrian government army since 2011, i.e. since the start of the conflict in Syria. Officially, only Iranian military advisers are in Syria.
Earlier, the Turkish military said it had not recorded ceasefire violations since its introduction by either side of the conflict.