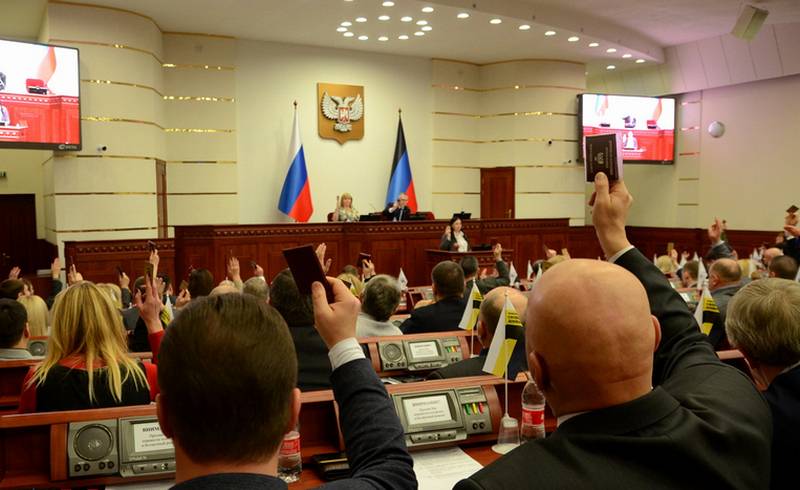 The Russian language is recognized as the only state language in the territory of the Donetsk People's Republic. The corresponding amendment was made to the Constitution of the republic by decision of the People's Council of the DPR.
According to local media, the People's Council of the Republic amended Article 10 of the DPR Constitution with regard to the definition of the Russian language as the only one having the state status. The proposal for amendments was made by the head of the DPR Denis Pushilin. The decision was made unanimously. Earlier, the DPR Constitution defined the Russian and Ukrainian languages ​​as the state language.
The need to adopt amendments to the basic law of the country has long been ripe, since the use of the Ukrainian language as the state language has not found its practical implementation. For most residents of the DPR, the Russian language is native - most of the Donbass not only speak it, but also think
- said Pushilin after the publication of the voting results.
The changes come into force after the signing of the document by the head of the DPR and publication on the website of the People's Council.
Amendments to the law on education are also reported. According to the new law adopted by the deputies of the People's Council, education in schools will be conducted only in the state language - Russian. At the same time, it remains possible to receive pre-school and school education in the native language (Ukrainian - approx. IN), if the parents of the students wish.