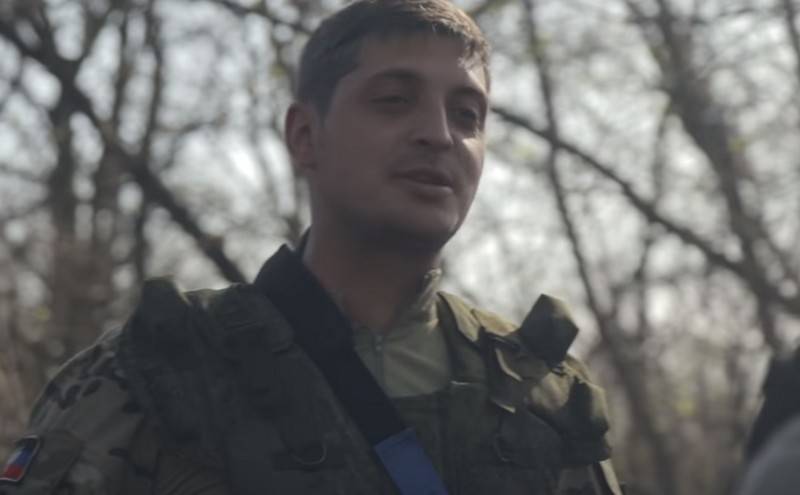 In Ukraine, the details of the murder of the commander of the Somalia battalion of the Donetsk People's Republic Mikhail Tolstoy, better known as Givi, were revealed. This was told by an employee of the Security Service of Ukraine (SBU) Oleg Sugerey in an interview with journalist Yuriy Butusov.
According to Sugerey, the operation to liquidate the Tolstoys had been preparing for about two years. After the assassination of Arseny Pavlov, also known as Motorola, Givi was wary of an assassination attempt and tried not to surround himself with strangers. However, the SBU was able to introduce a girl agent into Tolstoy's entourage, who subsequently laid explosives in Tolstoy's office.
Sugerei, who stated that he was covering up the operation, confirmed that the death of Mikhail Tolstoy, better known as Givi, occurred as a result of the operation of an explosive device planted by a girl-agent of the SBU.
Recall that Mikhail Tolstykh was killed on February 8, 2017 in his office on the basis of the Somalia battalion. Initially, it was reported that the cause of the death of Givi was a shot of the Bumblebee flamethrower, but it was subsequently established that the cause of the death of the commander of the Somali battalion was the explosive device that had been laid in the office in advance.
Later, ex-SBU officer Vasily Prozorov said that the organization of the murder of Mikhail Tolstoy (Givi) was handled by employees of the Fifth Directorate of the SBU (counterintelligence) and the Special Operations Forces of the Armed Forces of Ukraine.