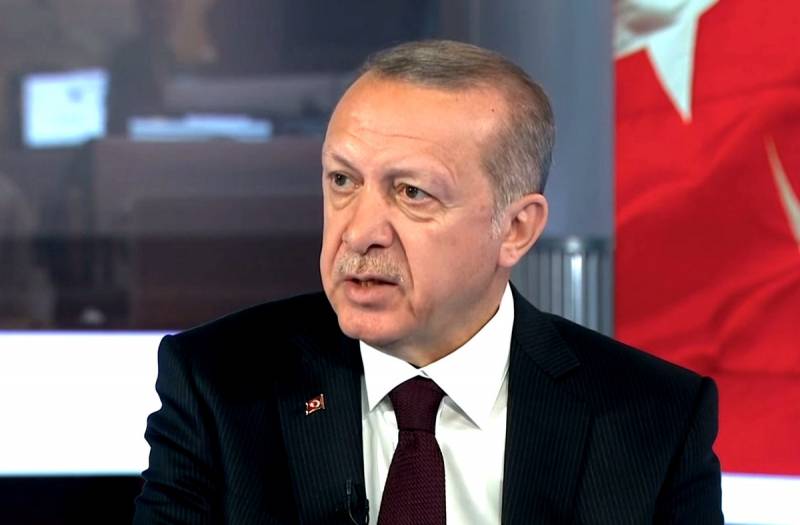 Turkish President Recep Tayyip Erdogan requested US support for ammunition amid a worsening situation in the Syrian province of Idlib. A corresponding request was sent to the administration of US President Donald Trump. This was reported by Anadolu.
Answering journalists' questions about the possible support of Ankara by Washington, Erdogan confirmed that he had requested Trump support for ammunition.
I sent such a request to Mr. Trump
- declared the Turkish president.
The day before, US Special Representative for Syria James Jeffrey said that the United States is ready to provide ammunition and humanitarian aid to Turkey in connection with the aggravation of the situation in Idlib. According to the representative of Washington, the Turkish army uses American weapons and equipment. At the same time, Geoffrey did not specify whether Ankara would have to somehow pay for American supplies.
Meanwhile, it became known that the Syrian air defense units tried to use the Soviet S-200 Angara anti-aircraft system against the Turkish Air Force F-16 fighter, however, the Turkish aircraft safely escaped from the fired missile system and returned to Turkish airspace. But the Turkish drone "got" from the S-200, which became the second yesterday and the seventh on March 2-3. A Turkish drone was shot down near the city of Serakib.
In turn, Turkish media reported Ankara's plans to deploy additional anti-aircraft systems in the Idlib region in the near future. According to the head of the secretariat of the defense industry under the administration of Turkish President Ismail Demir, in addition to the already deployed Korkut systems, it is planned to deploy Turkish-made Hİ SAR-A systems in a week to intercept at low altitudes. Further, it is planned to deploy Hİ SAR-O systems - to intercept targets at medium altitudes.