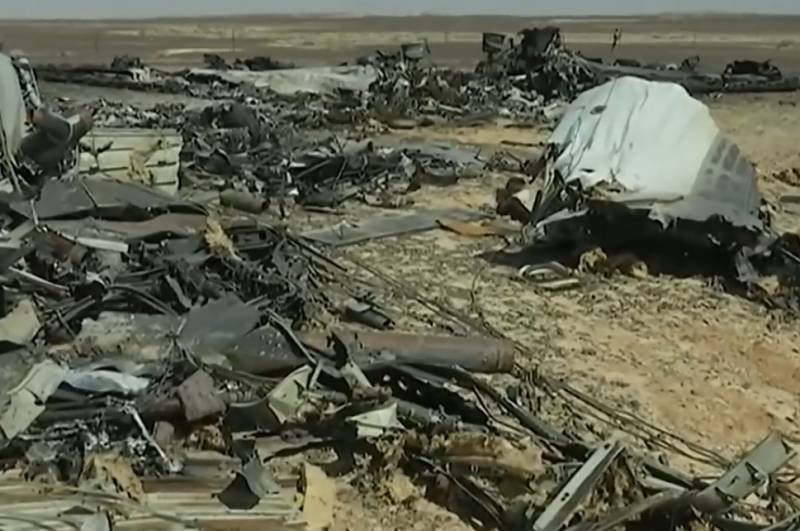 Egypt's refusal to recognize the crash in 2015 of the Kogalymavia Airbus 321 airliner operating on the Sharm El Sheikh - St. Petersburg flight is a real rudeness towards our country. The Ministry of Foreign Affairs of the Russian Federation needs to demand compensation from Cairo to the relatives of the dead Russians.
This opinion was expressed by First Deputy Chairman of the State Duma Defense Committee Alexander Sherin during an interview with the radio station
"Moscow says"
.
According to the newspaper
Kommersant
The Cairo Court of Appeal did not take into account the lawsuits of Russian citizens whose relatives died during the disaster over the Sinai Peninsula. They did not take into account the results of the DNA examination, which made it possible to establish the identities of all the victims, and they argue that the identities of the victims of the crash have not been established. At the same time, the tragedy itself was not called a terrorist attack, but an accident.
Sherin called on Russians to abandon trips to Egypt, Turkey and other countries where Russia is not respected:
Our tourists are unique. They are going to Turkey to rest, which brings down our planes and continues to behave rudely to our country and to our military personnel, and the same thing happens with Egypt. This situation is extremely incomprehensible and unpleasant to me.