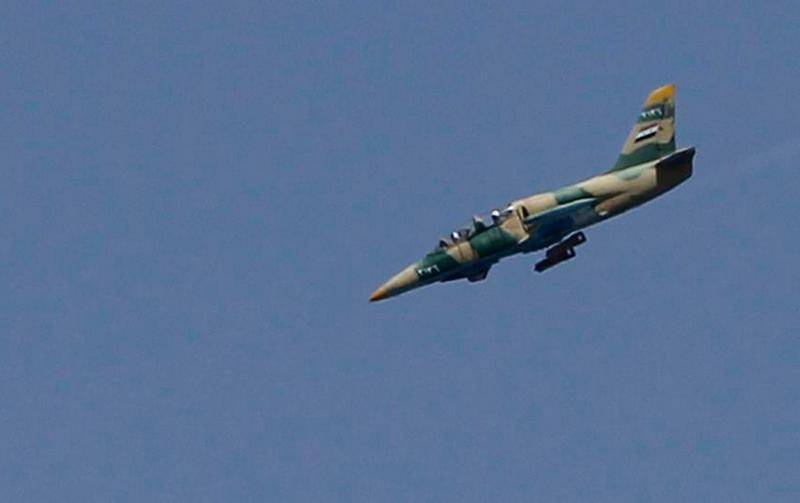 The Syrian Air Force lost another combat aircraft over Idlib. According to Orient TV channel in its Twitter account, the Turkish Air Force F-16 fighter shot down a Syrian Air Force plane over Idlib province.
The loss of the aircraft confirms the Syrian
news
SANA, claiming that a government aircraft was shot down by a Turkish fighter when it participated in an anti-terrorist operation in Idlib. No further details of the incident are given.
The Turkish Ministry of Defense also confirms the destruction of the Syrian combat aircraft. According to a record in the official Twitter account of the Turkish military, the country's air force destroyed the L-39 aircraft of the Syrian army. It does not say that the aircraft was destroyed precisely by the F-16.
According to preliminary information, the pilot of the downed aircraft managed to eject, his searches began at the site of the alleged landing. The downed plane crashed near the city of Maaret al-Numan (southeast of Idlib province). However, there is no official message about the fate of the pilot.
The Syrian Ministry of Defense called the incident "an attack by terrorist forces of the Turkish regime on a Syrian military aircraft during an operation against terrorists."
Note that this is the third aircraft of the Syrian Air Force, shot down in recent days in the sky over the Syrian province of Idlib. On the eve of the Syrian Air Force, two Su-24 front-line bombers were shot down by Turkish F-16 fighters.
Earlier, the Syrian military department issued a statement on the closure of airspace over the northwestern regions of Syria, including the province of Idlib.