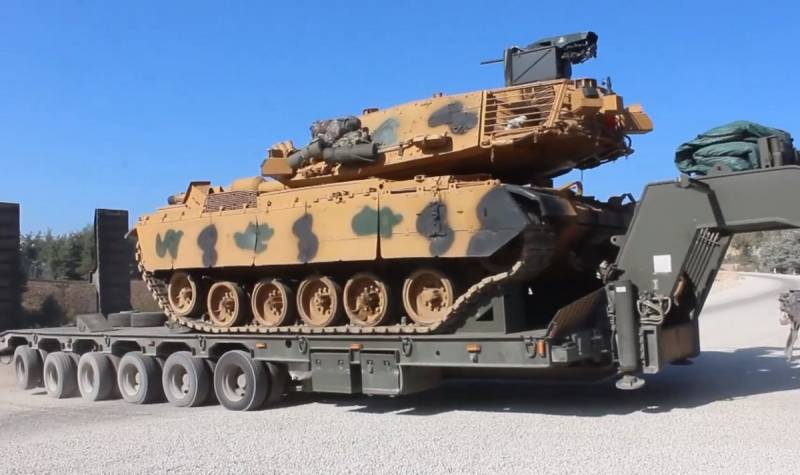 In the Internet space attracted the attention of users recently taken photograph, which depicts one of the main representatives of the tank fleet of the Turkish armed forces. The equipment destroyed as a result of the air raid was equipped with protection of Ukrainian origin.
During an aerial attack, the Sabra M60TM, adopted by the Turkish army, was shot down. Various modifications of the Sabra appeared as a result of the refinement of the American main
tank
M60, which was ordered by Ankara from the Israeli military-industrial complex.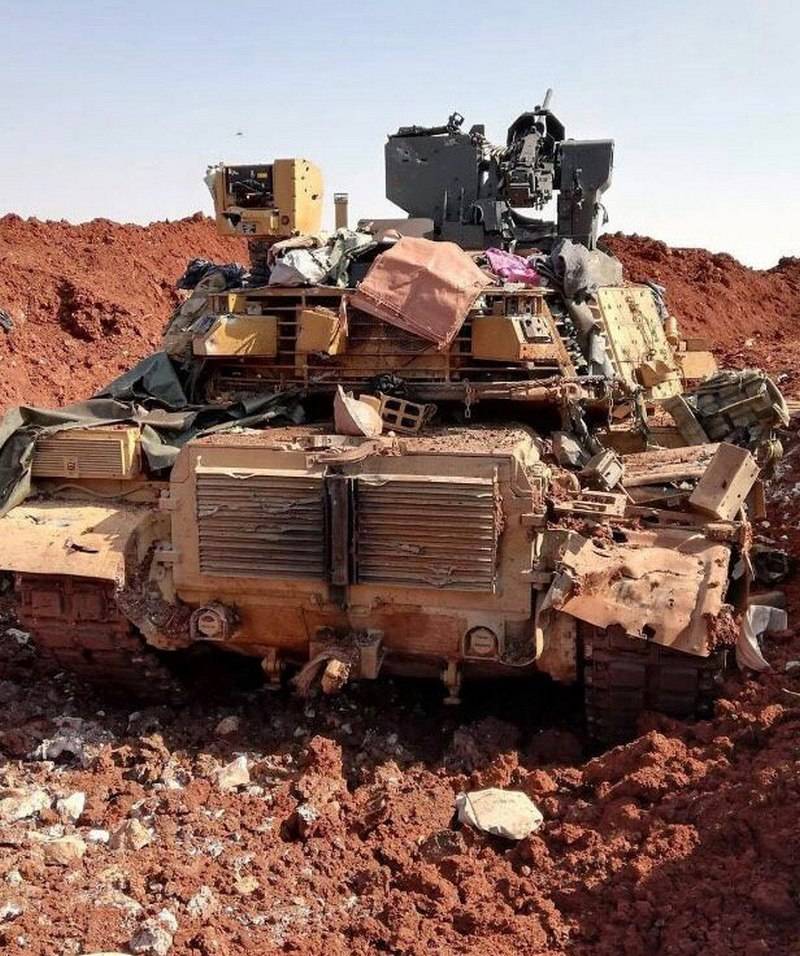 Destroyed vehicle is equipped with AKKOR Pulat active protection system. This KAZ was created on the basis of Zaslon-L, developed in Ukraine as part of the modernization of the Soviet Zaslon product. In the photographs, you can see the radar unit, which is installed under the protective munition. Elements of the complex are on the fenders of the tank.
At the same time, tanks with clearly outdated "Contact-1" dynamic protection belonging to the first generation of complexes continue to operate in Russia. So, the Zvezda TV channel published footage of Russian T-72AV maneuvers serving in Tajikistan at the 201st military base. On them, the placement of the Contact-1 DZ is noticeable.