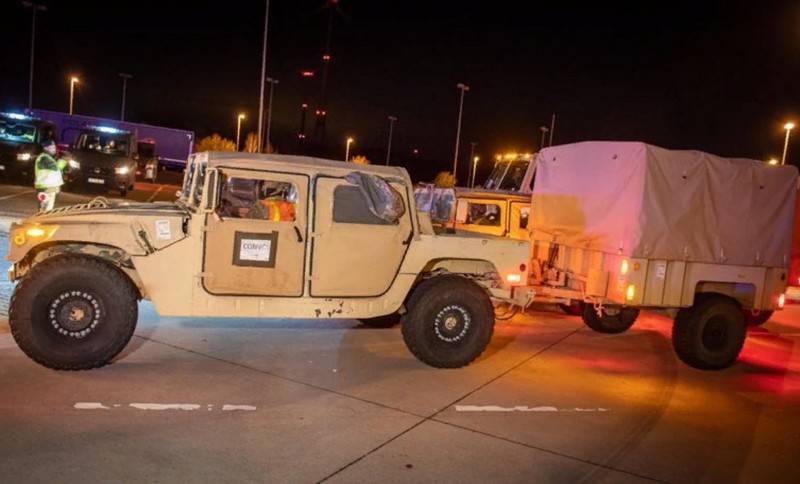 The largest US exercises DEFENDER 2020 in recent years have started on the territory of Poland, at which the US military will work out the transfer of troops to Europe. This was announced by the Minister of National Security of Poland Mariusz Blaszczak.
We started the largest DEFENDER 2020 exercises in many years. About 37 thousand soldiers will take part in them, including 20 thousand from the USA.
he said, adding that the first US military had already crossed the Polish border and arrived in the republic.
According to published data from the Government Security Center of Poland, Defender 2020 exercises are not NATO exercises, but are US-level exercises of a divisional level.
Their main goal will be to test the ability of the American army to transfer ground forces from bases in the depths of the USA to ports on the east coast, and then to seaports in Europe
- the document says.
As previously reported, the exercises will be conducted under the command of the US military and will be aimed at developing the ability of the American army to quickly transfer from the US to Europe and deploy large forces on its territory, including equipment. As stated in the NATO command, during the exercises, the United States will transfer to Europe a record number of personnel and equipment over the past 25 years. The exercises will be held on the territory of European countries and Georgia, the main part will be held in the countries of Central and Eastern Europe. The main deployment is in Poland and the Baltic states.
About 20 thousand troops are expected to be thrown across the Atlantic to Europe, along with equipment. Most of the exercises will be held in April-May, after which part of the US military contingent will return to the United States by July, and some will remain in Europe, as a factor in deterring "Russian" aggression.